"Who is your 'G.O.A.T' Driver "
AGENCY: ROUNDROOMS STUDIOS
END CLIENT: FORMULA 1
Introduction:
After five years of hard work, an unprecedented exhibition that reveals one of the most fascinating stories in sports is finally OPEN. Located at the IFEMA in Madrid, the exhibition offers F1 enthusiasts an interactive and informative experience that is sure to impress.
According to Tim Harvey, the exhibition's chief curator, this is not your average museum exhibition. Instead, visitors can expect an engaging and visually captivating experience that is anything but dull. With seven rooms, each dedicated to a different aspect of the sport, the exhibition offers an inside look into a team's factory and provides a glimpse of what happens behind the scenes. Additionally, visitors can experience the thrill of being on the racetrack and gain insight into what it's like to be a driver.
"It's not just one of sport's greatest stories, it's one of the great stories of the 20th century."
 Tim Harvey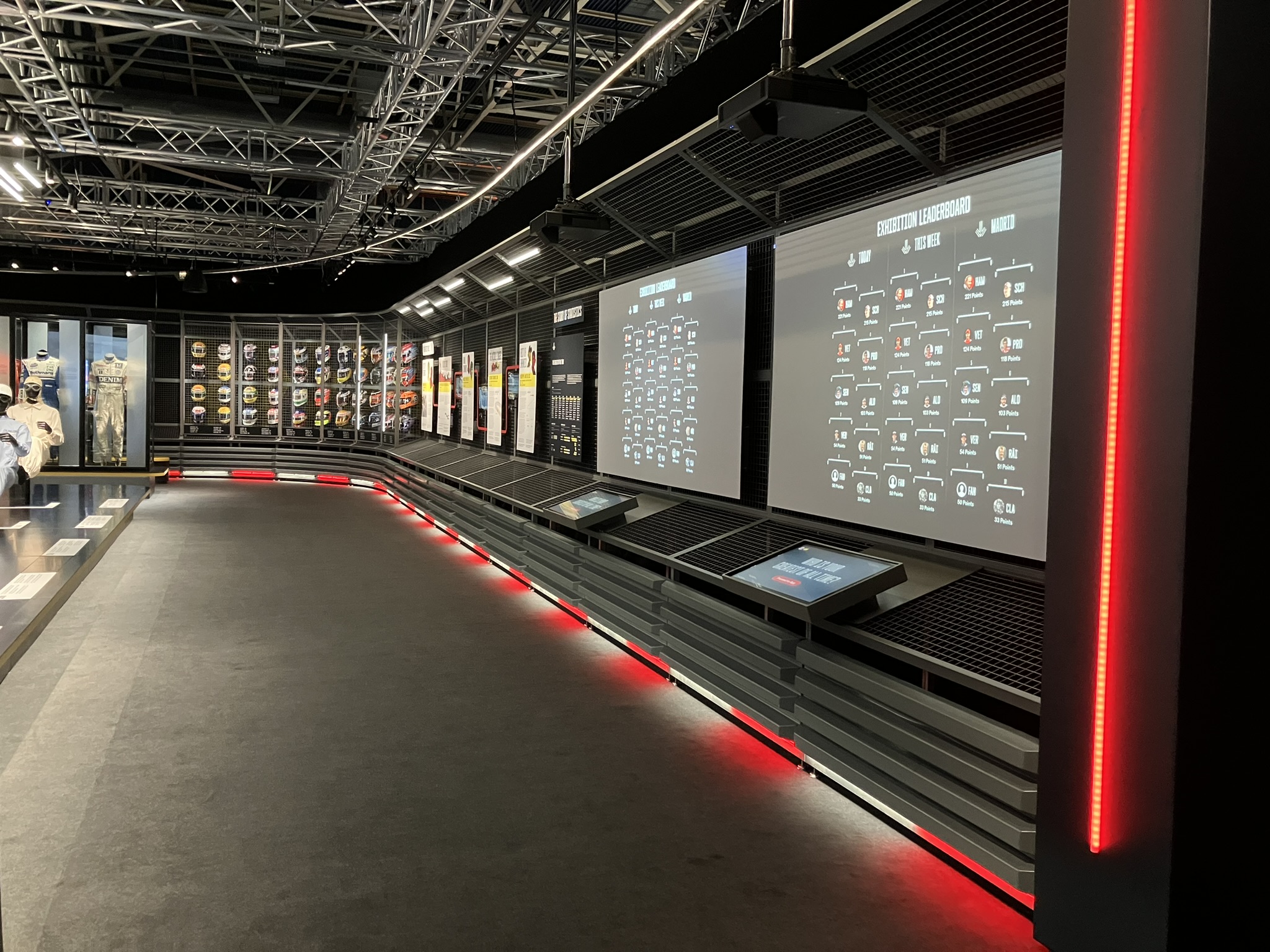 Gravit8 and Round Rooms Studios have recently collaborated to build an app for the Formula 1 Exhibition that allowed users to find out their own statistical top 10 Greatest Drivers of all time!
The apps purpose is to allow users to select and filter a wide range of Formula 1 data, to arrive at their own conclusions about who is the Greatest Of All Time F1 driver.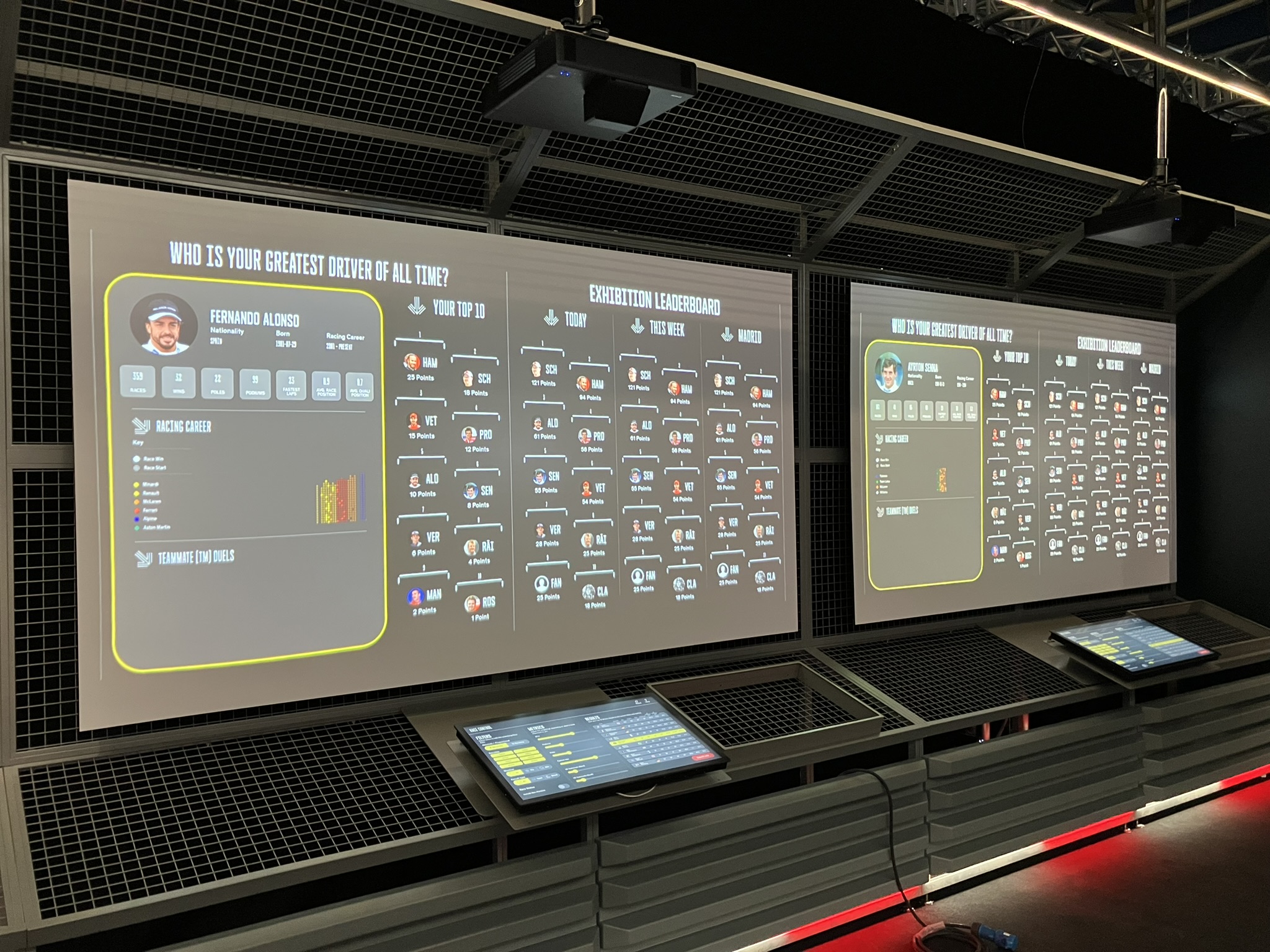 To determine the Greatest of All Time Driver, the app requires users to answer four simple questions regarding their personal preferences and opinions. For instance, users must decide if they consider race wins or pole positions to be more important, or if fastest laps or podium finishes matter more. Once users have answered these questions, the app analyses the data of every F1 driver and provides a list of the user's top 10 picks.
Users can then fine-tune the statistical Top 10 by applying additional filters and adjusting sliders. This enables them to choose and display the best drivers under different track types or weather conditions, among other criteria. The Top 10 is updated in real time as users modify the filters to see how drivers compare based on their selections.
Once users have finalised their top 10, they can submit it. This allocates points to the drivers using the F1 point system, where 25 points are awarded for first place and 1 point for tenth place. All of the points are added up and broken down into daily, weekly, and all-time scoreboards, which display the ultimate statistical ranking based on all submitted user data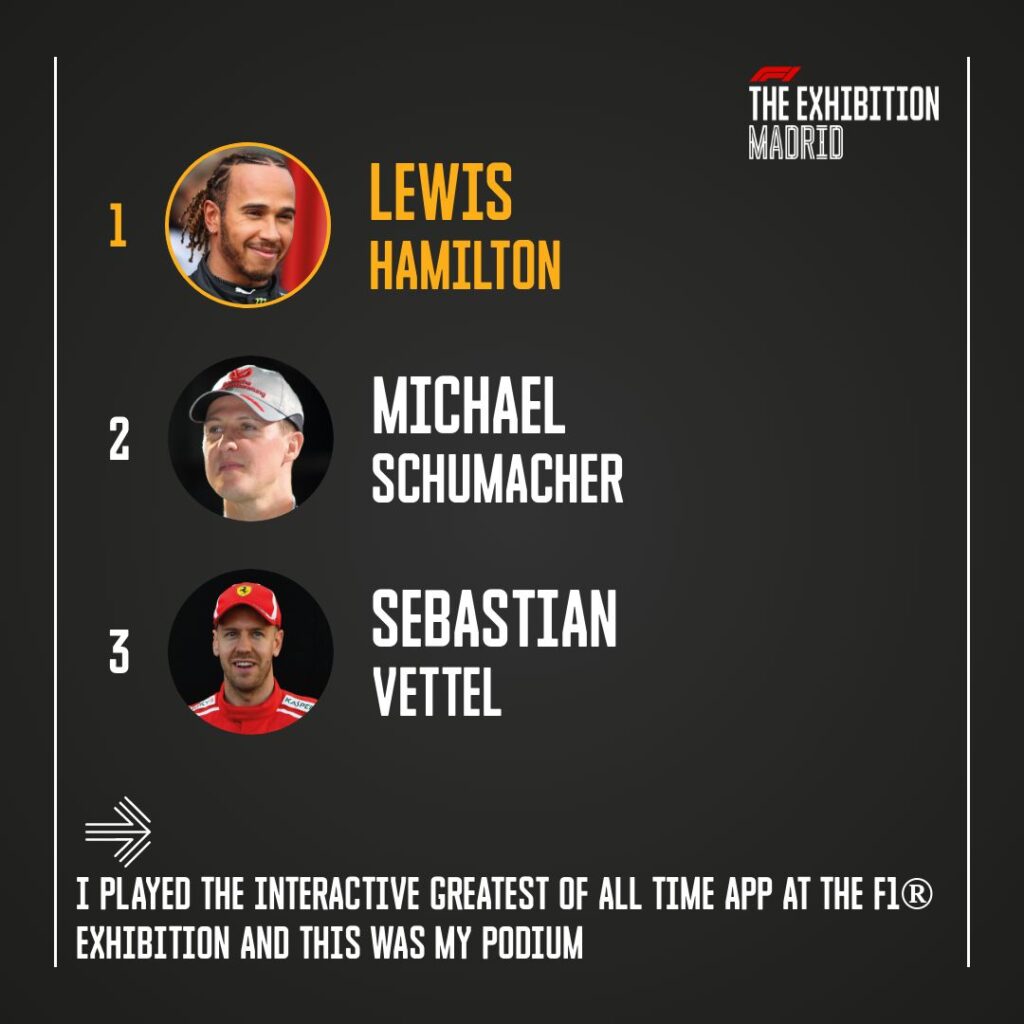 Upon submission of their top 10, the app generates a personalised social media graphic of their podium, featuring their top three drivers. The graphic includes a QR code that prompts the user to scan it with their own device. Once scanned, the user is directed to their graphic, where they can download it or share it directly on their social media pages.
Since the F1 Exhibition runs during the F1 2023 season, our application required weekly updates to reflect changes in stats from each live race, such as race winners, fastest laps, poles, and podium finishes. To achieve this, we integrated our application with the F1's live results database, ensuring that real-time results were pulled in as soon as they were verified. This ensured that the application displayed accurate and up-to-date data at all times.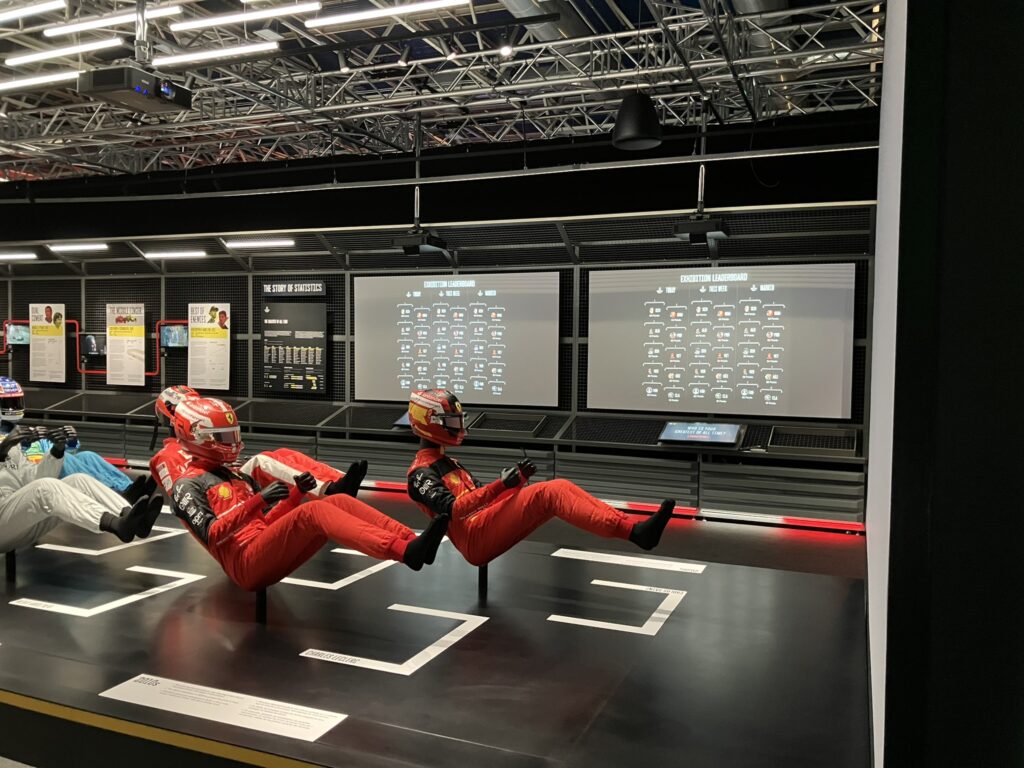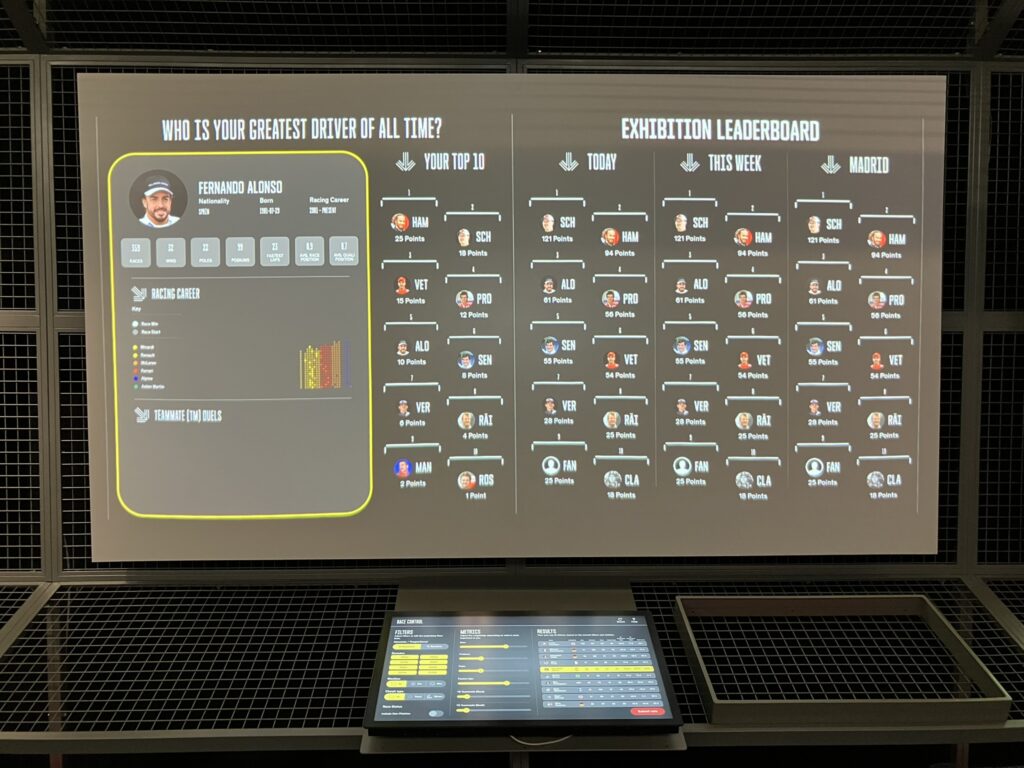 This app is an exciting new addition to the Formula 1 world, giving fans the opportunity to create their own top 10 Greatest Drivers of all time based on a variety of factors. With its easy-to-use interface and personalised features, this app is sure to be a hit with Formula 1 fans around the world.
Missed out on tickets for Madrid, not to worry…
Harvey says "It's designed so that it can be duplicated and exist as multiple versions, and we are excited at the prospect of taking the exhibition to the US. It's designed so that it can be reconfigured as a US tour, an Asian tour."