IBM- A Story of Interactive Animation
Client: IBM
Agency:  UKSV- Neil Coombes 
Project: Interactive Animated Story
Deliverables: 10 custom animations designed and animated by Gravit8 into an interactive touch app
OVERVIEW:
As a team of creative thinkers and problem-solvers, Gravit8 was commissioned by UKSV to design and build an animated interactive touch app for the hardware and software giants IBM. The app was made up of 10 custom animations and aimed to create an engaging and innovative user experience for IBM's stakeholders and customers through an interactive story showcasing their sustainability solutions.
CHALLENGE:
The challenge we faced during the project was crafting a bespoke 8-minute animated story that was strictly in line with IBM's brand guidelines. This undertaking necessitated a comprehensive understanding of the brand and its offerings, leaving no stone unturned. Our goal was to deliver a compelling user experience that elucidated the intricate concept of climate change and IBM's sustainability solutions, all while remaining faithful to the brand's identity. Oh, and did we mention we had less than a month to complete it?!
SOLUTION

:

Gravit8 developed an interactive animated story within an intuitive easy to navigate touch app. The user journey started with a holding screen prompting the CTA "Touch the screen to begin." The animation covered the climate emergency and how IBM can help. It included a globe view with eight sections/products.

During playback, icons acted as chapter shortcuts at the bottom of the screen. The active icon pulsated, while tapping the screen revealed a scrub bar for playback control. Users could select which chapter of the story they wanted to watch, or watch it in the given order.

After users tapped to begin, the main video content played through all sections until the final menu chapter selection. The animation reiterated the problem and emphasised the need for sustainability using IBM solutions.

The advantages of IBM Sustainability Software were summarized by an outro explaining how the package has transformed business practices and embedded sustainability into daily operations. All pieces were a mix of typography and supporting animations. Some metaphorical and some literal, with some things represented with geometry.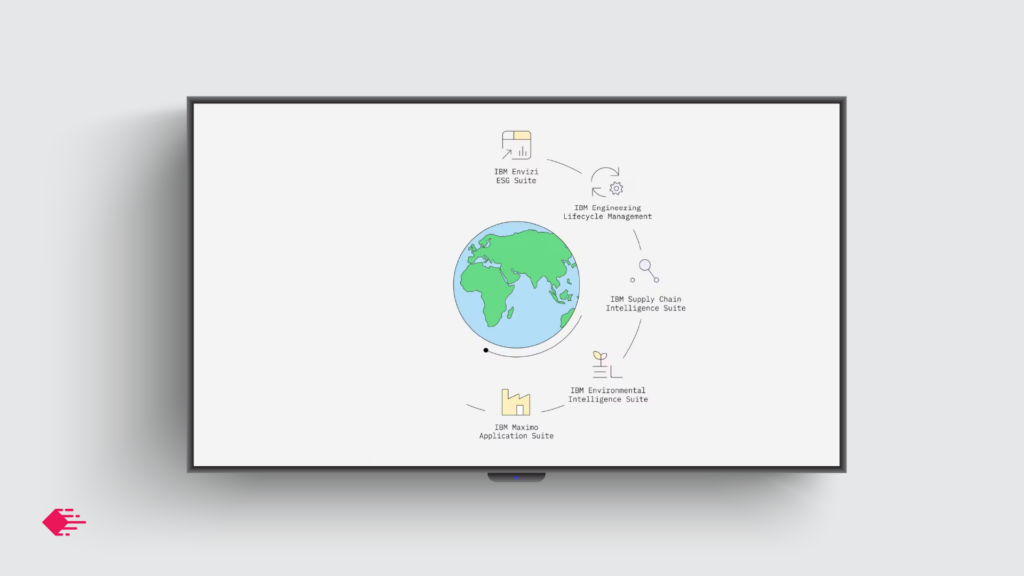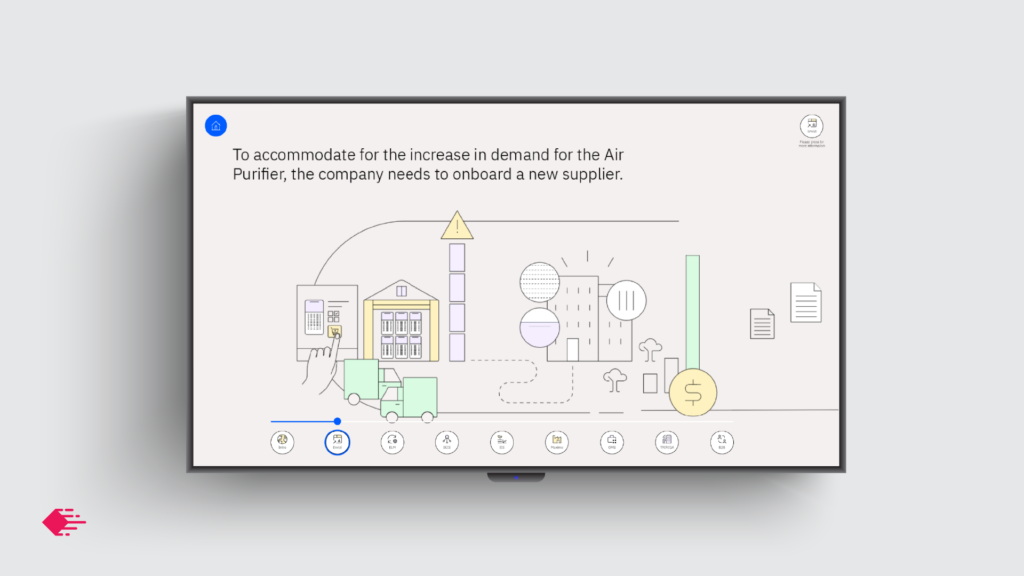 OUTCOME

:

The Gravit8 team triumphantly delivered an interactive touch application and ten personalised animations that provided an immersive user experience, conveying IBM's sustainability solutions in a novel and comprehensible manner. The application received overwhelmingly positive feedback from IBM's stakeholders and customers, effectively conveying the significance of sustainability in their operations.

Given the app's remarkable success with IBM's key stakeholders, the company is now contemplating expanding its application to numerous other areas of their business that were previously unanticipated.

Thanks to the exceptional delivery of this project in such a brief timeframe, we are now collaborating with USKV and IBM on future technological solutions, extending our partnership well into the remainder of 2023.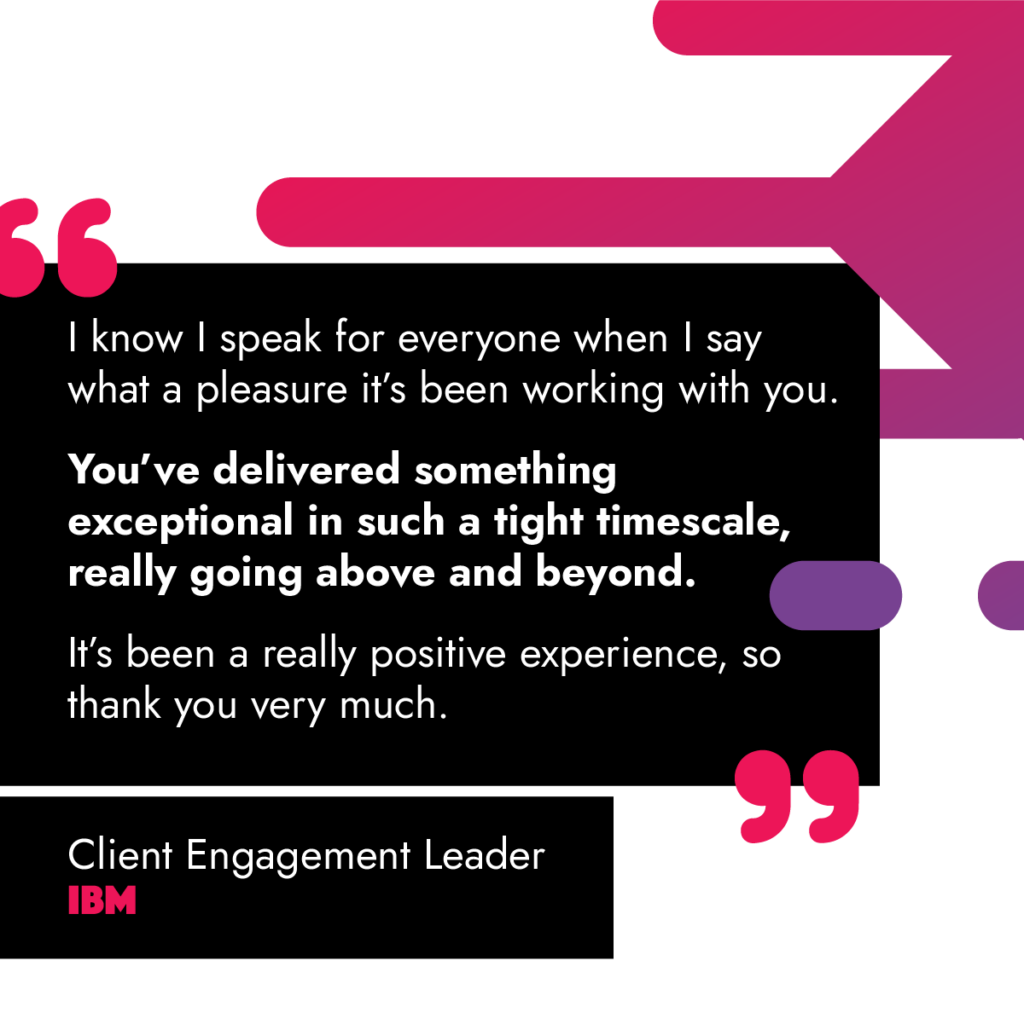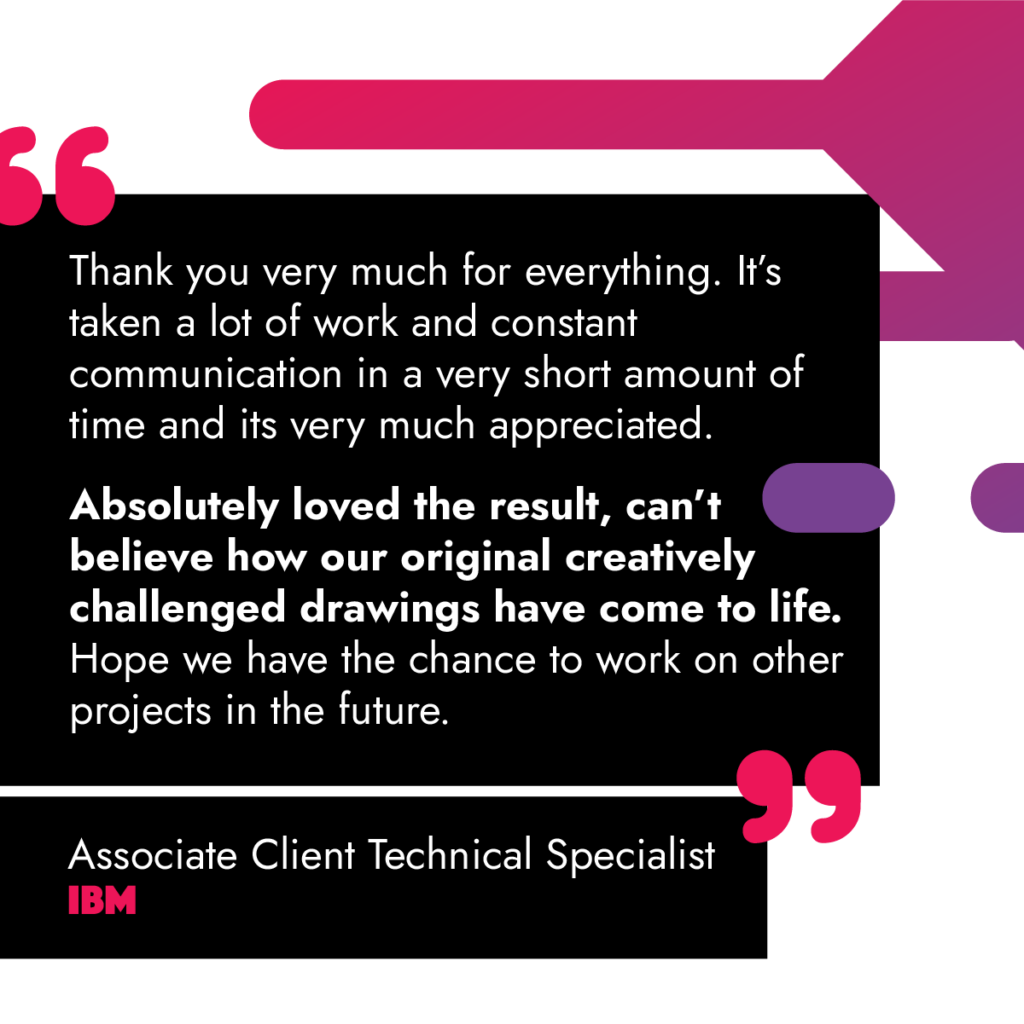 CONCLUSION:
Gravit8's interactive touch app for IBM showcased the team's creative and problem-solving skills in creating an intuitive user interface and explaining complex concepts in an easy-to-understand way, all in a very tight timescale.
The success of the project was a testament to the Gravit8 team's ability to deliver innovative and engaging solutions to our clients.