"A Fresh Approach To Retail"
Helping retailers innovate for success
Flooid is a market-leading unified commerce platform that enables retail and hospitality brands to sell to customers flexibly and consistently, wherever they are and however they choose to shop. They have decades of experience innovating world-class point of sale technology and developing platform services for brands everywhere, including retailers like Walgreens, M&S and Waitrose.
Gravit8 first partnered with Flooid (then PCMS) 5 years ago, for NRF 2018. The challenge was to show how their solutions cater to all audiences – the store operations manager, the cashier, the shopper who wants to order online, pick-up at the store, and get out the door fast.
How can they help retailers better thrive and compete? How can they improve the experience for all audiences.
We built an array of interactives for the 2018 show, including Object Recognition, Touch Apps and iPad apps. Each app defined the user journey of multiple audiences that come into contact with their solutions, and how it benefited each.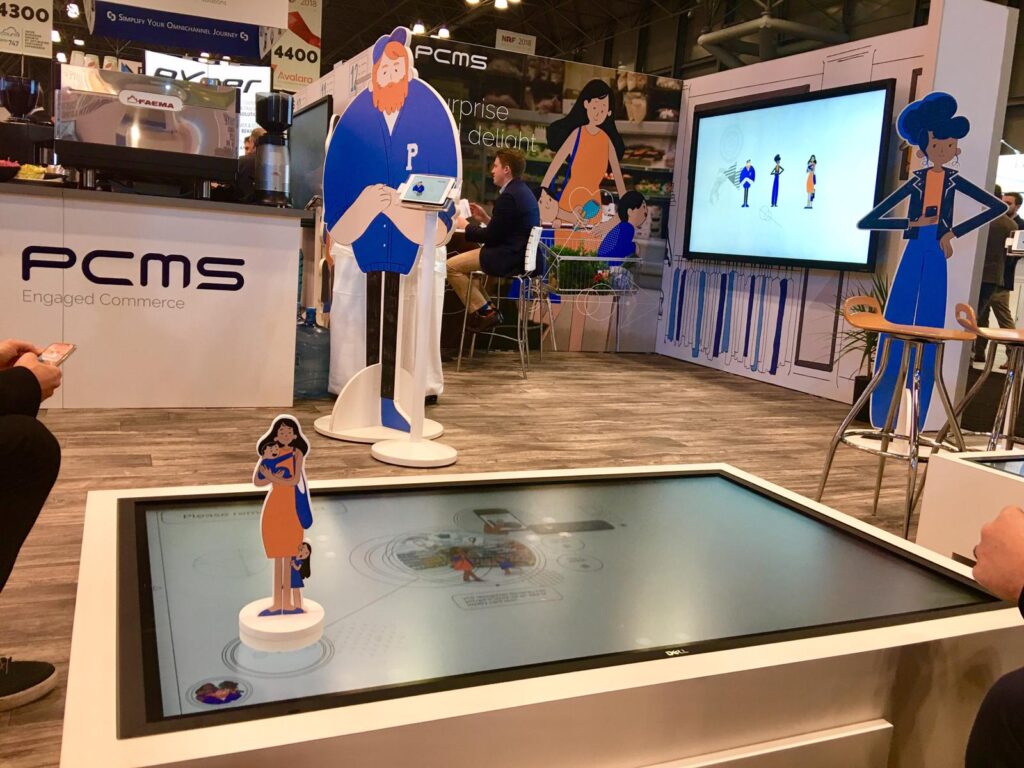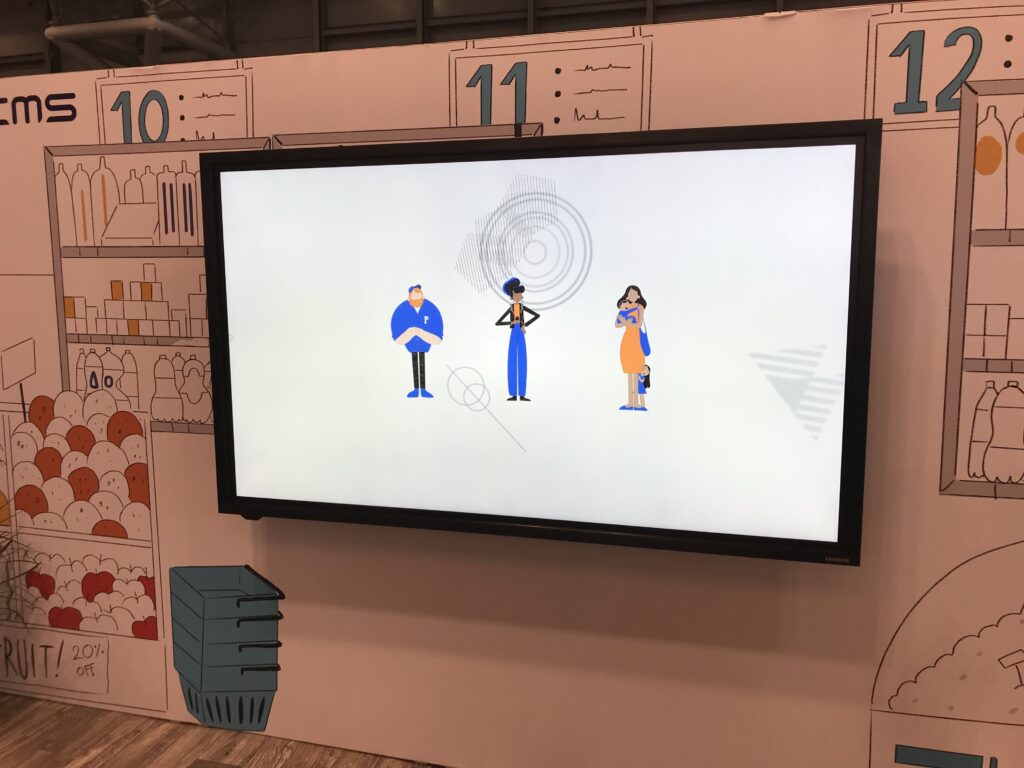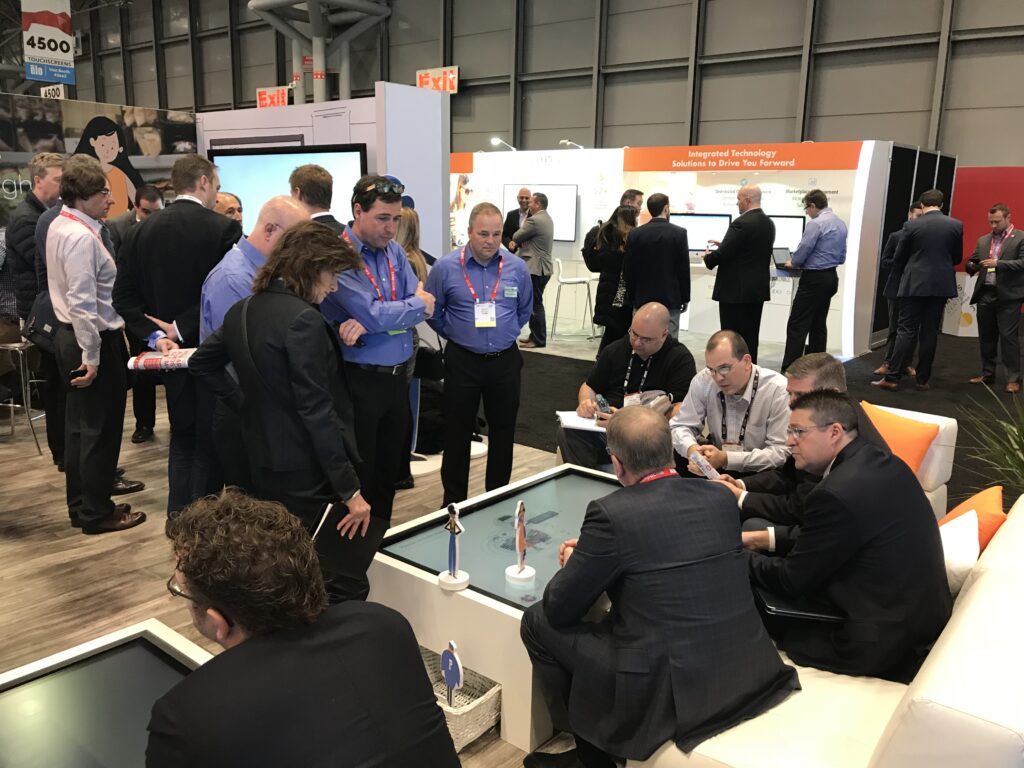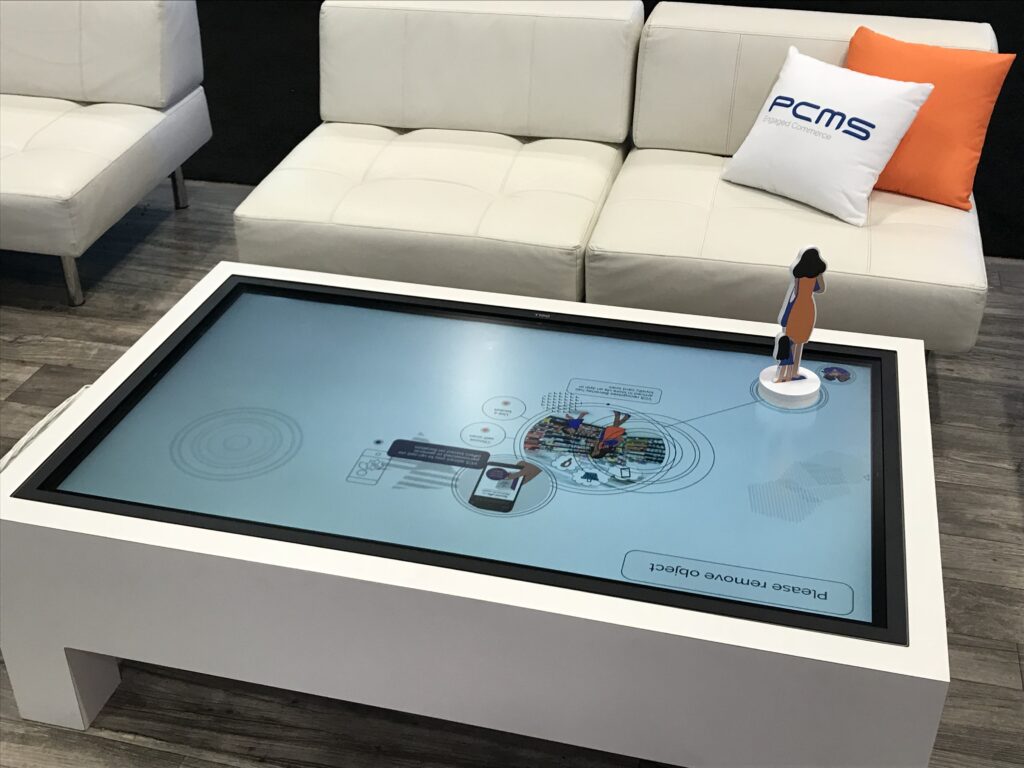 The 113th annual convention of the National Retail Federation, NRF 2023: Retail's Big Show, brought together more than 35,000 attendees and 350 speakers at the Javits Center Jan. 15-17 in New York City to discover new inspiration, new tech and new partnerships leading to breakthrough ideas in retail.
Flooid have always been laser focused solely on RETAIL commerce dedicated, diligent, and moving in the right direction to deliver for their customers now and into the future. So it is no surprise that they wanted to update their interactive to showcase their offering under their updated brand name- Flooid.
This year, the focus was to improve upon the previous apps graphical representation of where their products and services fit into a real world retail environment. In addition to updating the app this year Flooid added another level to their interactive.
We created a true to life, 3D version of a retail store which added "wow factor" into their content and stand.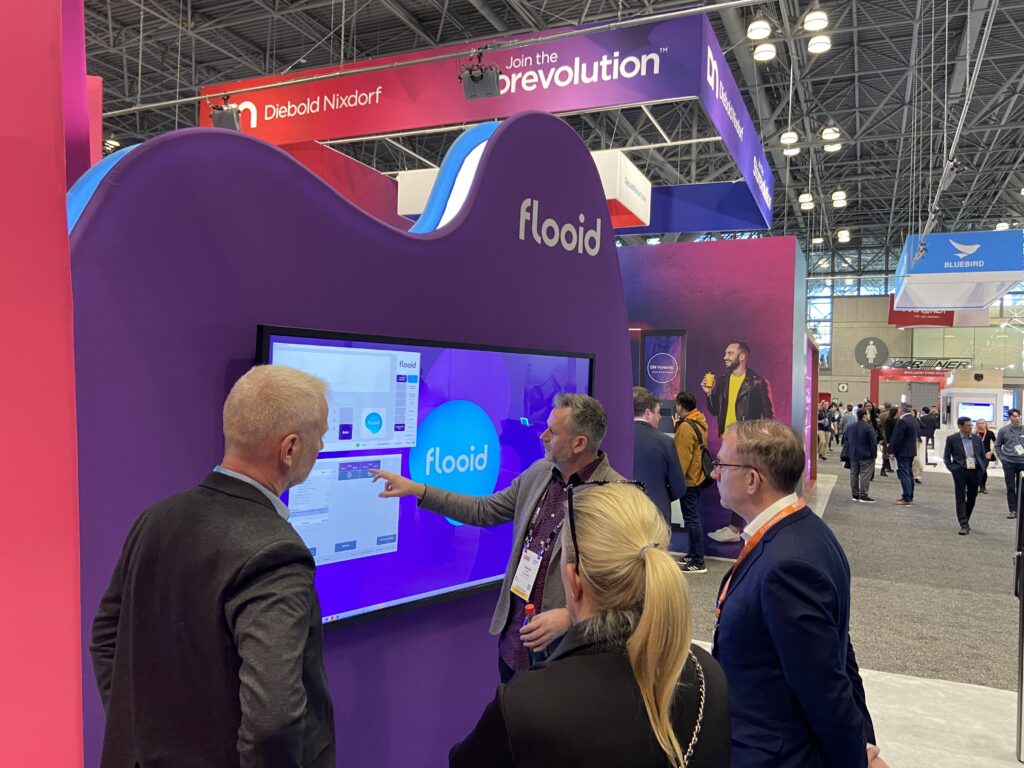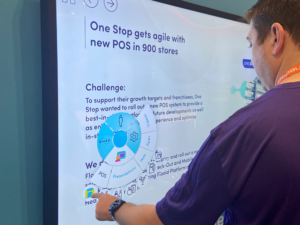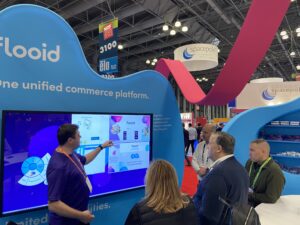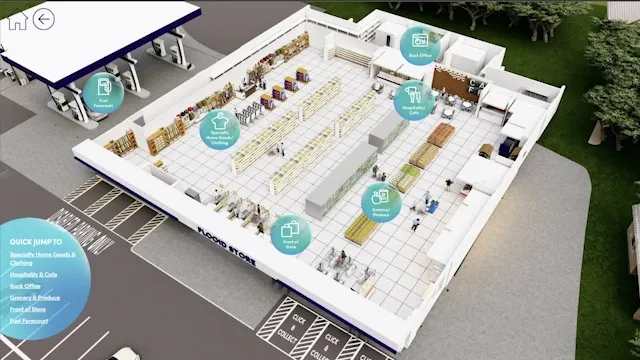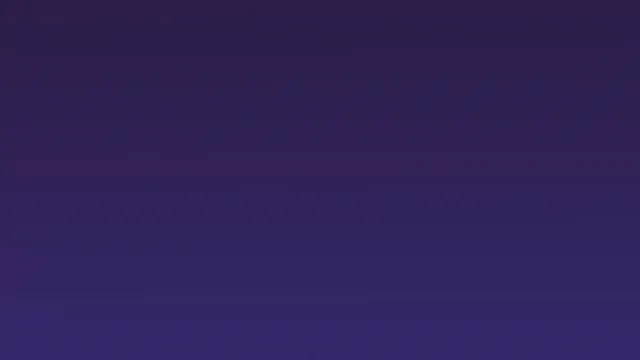 Gravit8 are no stranger to creating full custom 3D models from scratch, but this particular one, a Supermarket, was a first. It included sweeping fly in and outs and specific scenarios to show their products and services within the 3D environment (check outs, phone scanning etc.)
The result was  a much more immersive representation of their products and services, giving their clients the ability to intuitively understand how these solutions work in real world scenarios.