VIRTUAL CONFERENCE: CREATING UNFORGETTABLE 3D EXPERIENCES
Transform your delegate experience and captivate their imaginations with a 3D virtual conference environment from Gravit8. Global connections, unique experiences, engagement enhancing software.
ATTRACT INTERNATIONAL AUDIENCES WITHOUT THE NEED TO TRAVEL
The potential for expanding your audience in an accessible, meaningful way, has never been simpler. A virtual conference from Gravit8 is built on a fully elastic system, enabling you to add largely unlimited numbers of delegates and content streams. Even better, our clients have found that adding a virtual conference to create a hybrid event has increased overall delegate numbers, without reducing in-person attendance.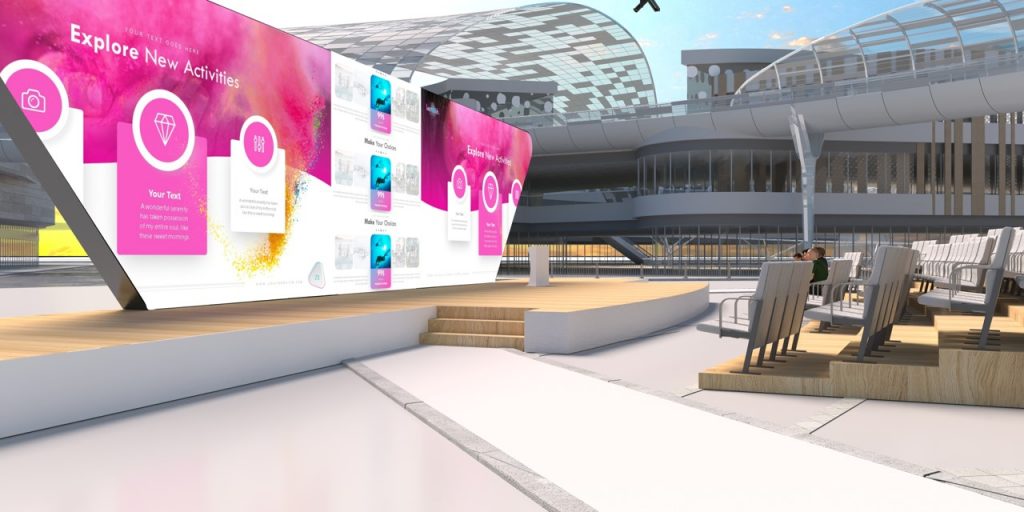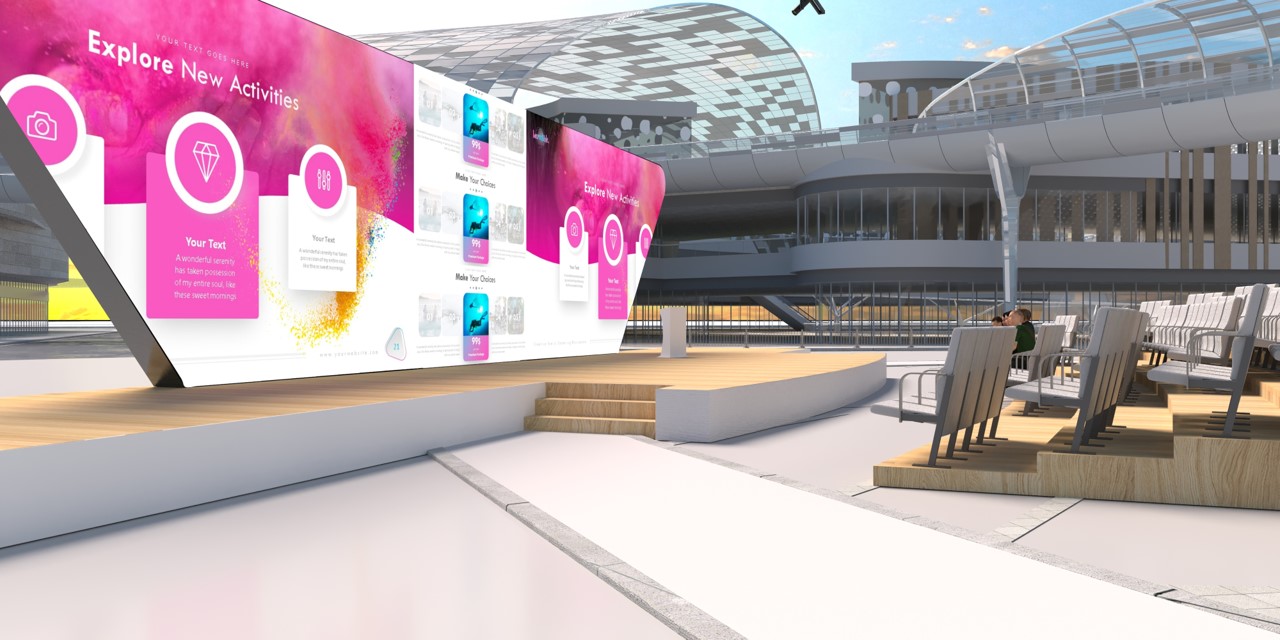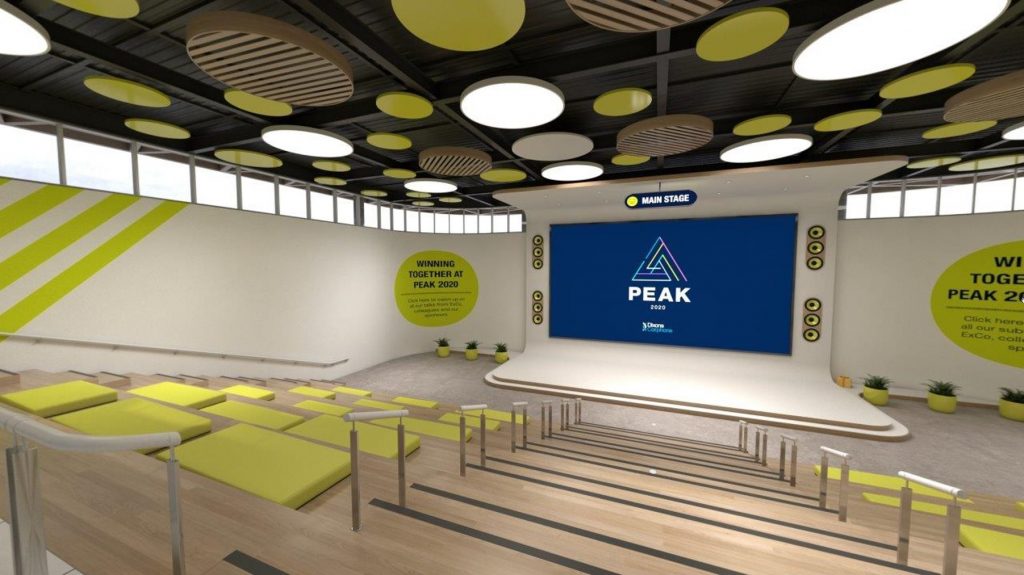 DIFFERENTIATE YOUR EVENT AND BRAND
Meet demand by delegates with a fully immersive hybrid or virtual congress. According to research 45% of attendees now sign up specifically because an event is virtual, while 87% expect virtual and hybrid experiences to continue.
TRANSFORM THE CONTENT EXPERIENCE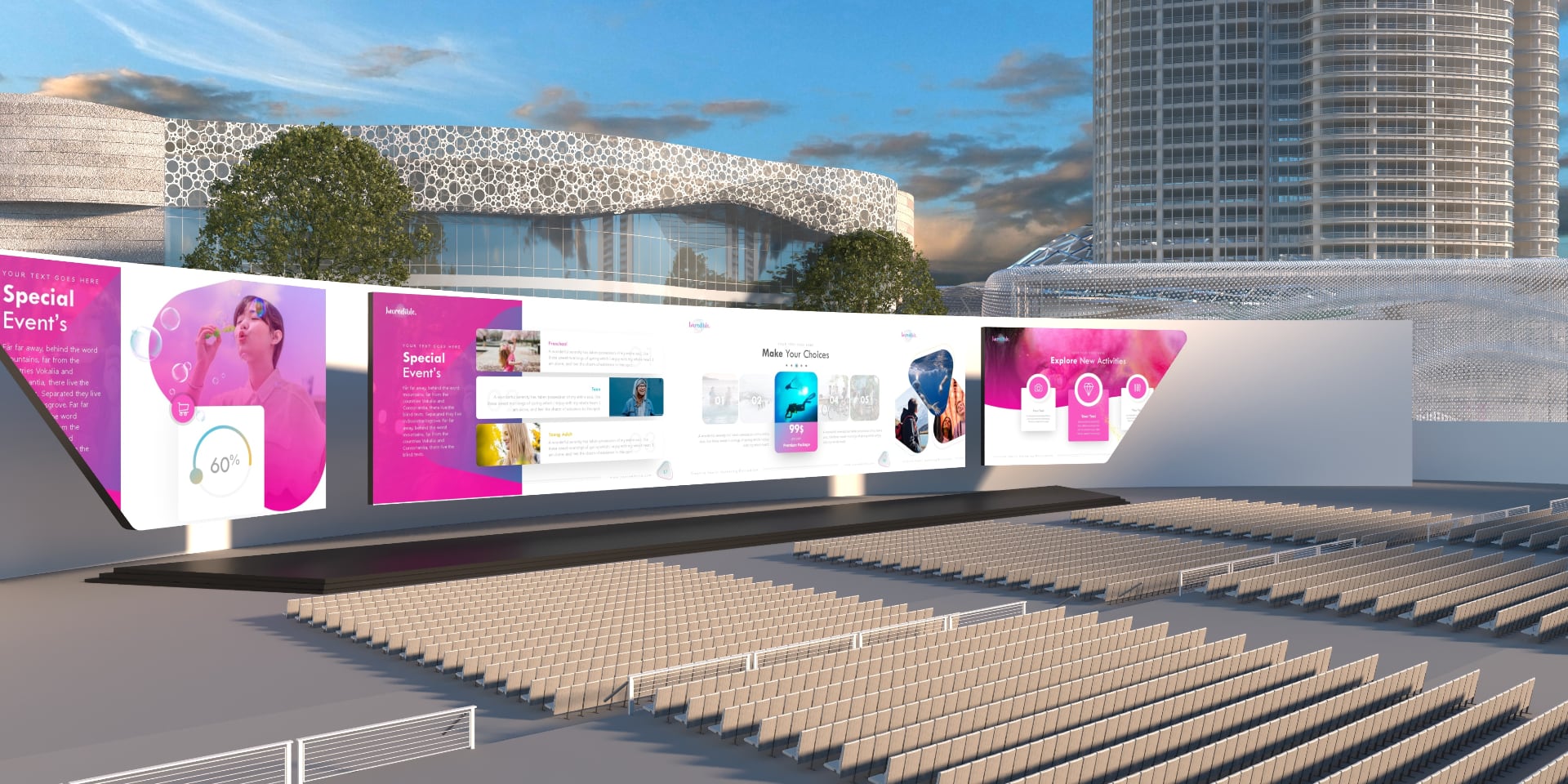 With knowledge-sharing at the heart of every good conference, going virtual can help you to revolutionise your content experience by:
Providing an evergreen content experience by recording seminars, lectures, panel discussions and the like, and making them available digitally. Our Virtual Event Platform puts you in ultimate control, determining how long delegates can access content for (short-term or forever) and whether to make content chargeable.
Accessing new or additional speakers. One of the challenges of conference organising is the timetable limitations of sought-after speakers. Going virtual allows speakers to join remotely, without travel, making it easier to secure outstanding and engaging speakers for your event.
Reformatting the content experience by running the same content across multiple streams, at different times, to get more out of your conference and your speakers. You can even run a live rating system, allowing delegates to rate your content and then display these ratings in real time to help with priority scheduling.
Increasing capacity for each seminar, without creating crowds or exceeding room capacity.
Creating intimate, small group spin-off discussions when something really interesting comes up.
Brands and organisers are also using virtual conferences to reap the opportunities and rewards it offers commercially. Our clients cite increased sales and lead generation, brand differentiation, brand awareness and market penetration and event engagements by utilising true-to-life human interaction and virtual networking functionality. In fact, virtual conferences offer brands the opportunity to really push their boundaries and boost their results without a significant uplift in cost, commonly costing as little as 5% of the cost of an in-person event.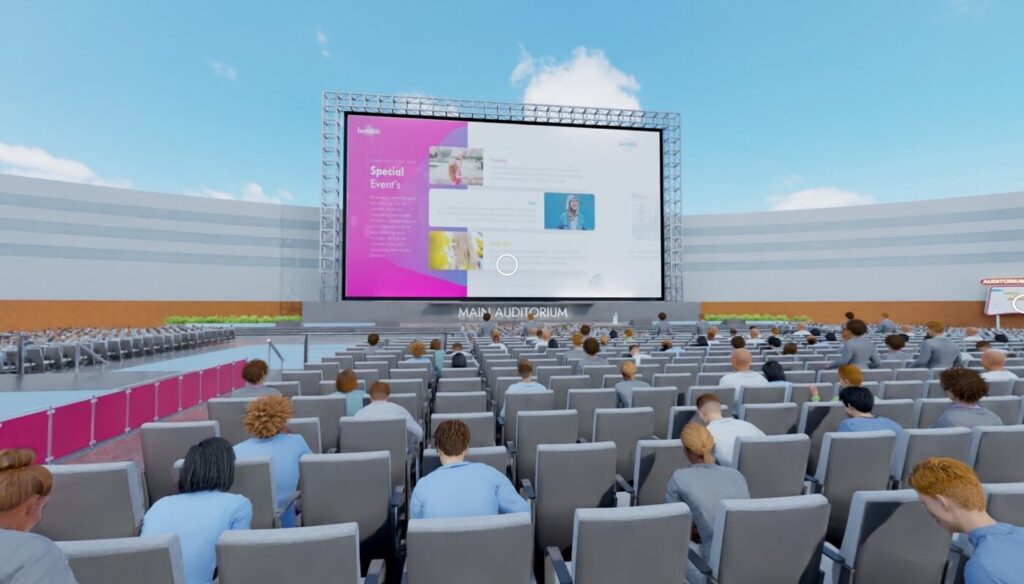 GRAVIT8 IS A WORLD LEADER IN ONLINE CONFERENCING
Drawing on 15+ years delivering captivating, attention-grabbing software solutions to drive exhibition and conference engagement, our Virtual Event Platform is the next generation of conferencing, and a truly unique delegate experience. We've been fortunate enough to work alongside a variety of incredible businesses to transport their physical conferences into the virtual world. From health and pharmaceuticals, financial services, technology and petrochemicals through to entertainment and broadcast media, there's no conference that we can't bring to life…
INSPIRE YOUR DELEGATES WITH A STUNNING, BRANDED, 3D VIRTUAL REALITY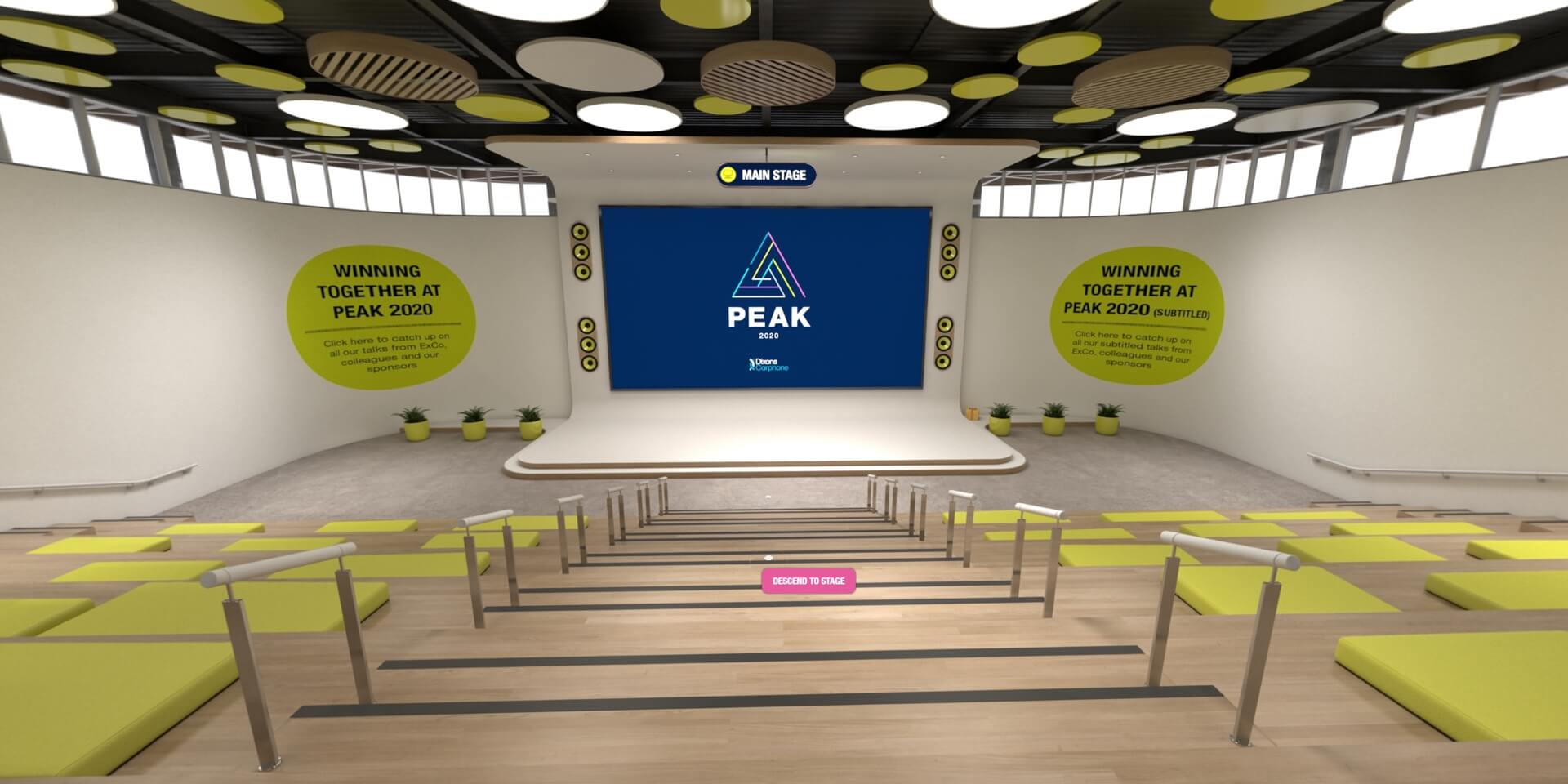 Using our configurable Virtual Event Platform and ready-to-go virtual environments, you can configure your own conference, or we can create a fully bespoke version for you. Take advantage of:
Interactive show halls and trade booths.
In-booth instant messaging, chat bots, and in-person video-enabled break-out rooms.
Fully branded graphics and environments.
Unlimited brand assets including videos, brochures, business cards, presentations, downloadable guides and so much more.
Pre-recorded or live product demonstrations.
Interactive 3D models and gamification.
Included communication platforms.
Data capture for post-show nurturing.
Engagement features including polling and social walls.
Data metrics and analytics for your event performance.
No geographic or time boundaries – welcome delegates from around the world.
The opportunity for evergreen content, making your event content available year-round.
Cybersecurity enhanced platform.
GET IN TOUCH TO FIND OUT MORE
Delivering the best event and exhibition engagement software for:
Stunning software solutions for:
See what people are saying:
Going Above & Beyond
A Pleasure To Work With
Amazing Technology!!!!
Efficient & Organised
Thank You For Everything
Exactly What We Envisioned
Serious Competitive Advantage
Very Effective!!
Fresh & Engaging
So Pleased With The End Result
Great Addition to MWC
Schedule an online meeting, call, or message us.
Your perfect partner for:
Creating your wow factor
Driving your exhibition engagement
Developing your digital interactive software
Launching your virtual exhibition
and so much more. We're the software experts for live and virtual events…