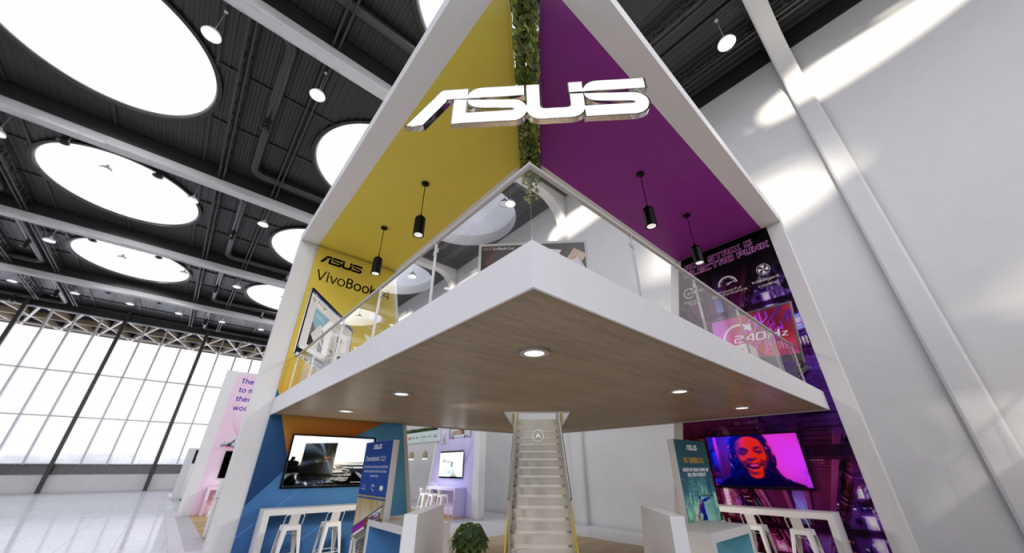 Dress to impress: cutting-edge virtual immersion for your brand
Gravit8 bring you 3D virtual exhibition software to help you launch a new virtual congress, turn your trade show into a physical-virtual hybrid, or create an evergreen digital experience to reach new audiences.
Gravit8 has been delivering event technology solutions since 2007, driving exhibition engagement, interaction and data capture for brands. The COVID-19 pandemic saw us leap into the fully virtual realm, launching a cutting edge, true-to-life 3D virtual environment accessible for any event delegate via the internet.
Originally offered as a bespoke solution, you can now configure a virtual conference or event yourself.
Get in touch to find out more
Build your own virtual environment
To help brands create immersive digital experiences for their delegates, either to enhance an existing face-to-face event, or to launch a new virtual-first concept, we've created the best virtual exhibition software on the market, making it fully configurable so that it is quick and easy for you to set-up and launch your own event. You'll be able to:
Configure it all yourself, including branding, logos, sponsors, trade stands, networking, live streaming, theatres, auditoriums and so much more. Choose from any of our pre-set virtual exhibition environments, then quickly and easily make it your own.
Represent your brand and everything it stands for – in look, feel and function. Whatever your events objectives, your virtual space will be designed to achieve them.
Offer your delegates multiple opportunities to interact in real time with your team. From instant messaging to video meetings, streamed webcasts and more, the possibilities for networking and connection are endless.
Capture the interest and engagement of your prospects on a whole new level; no matter the kind of virtual event you're looking to host, or its scale.
Get in touch to find out more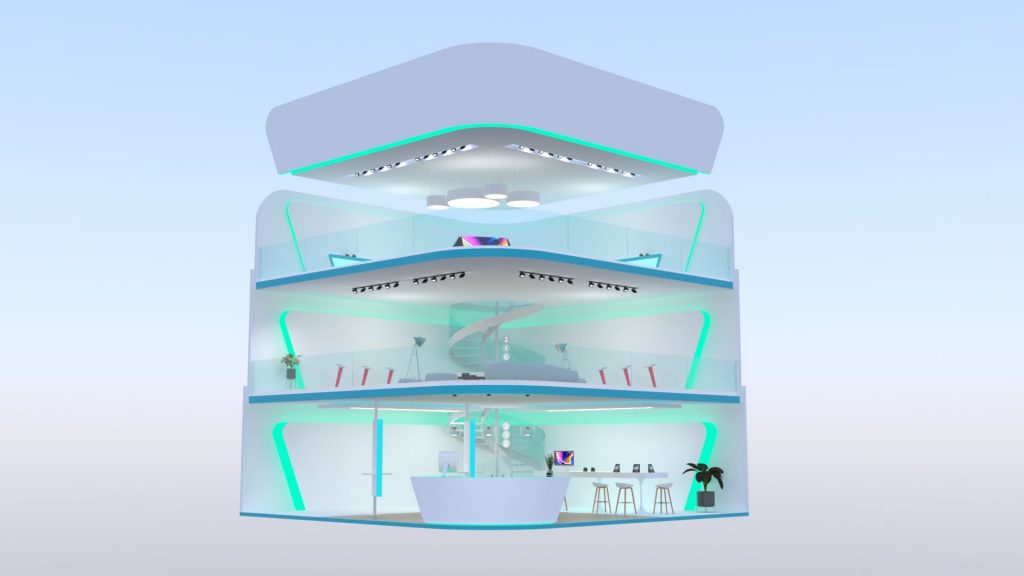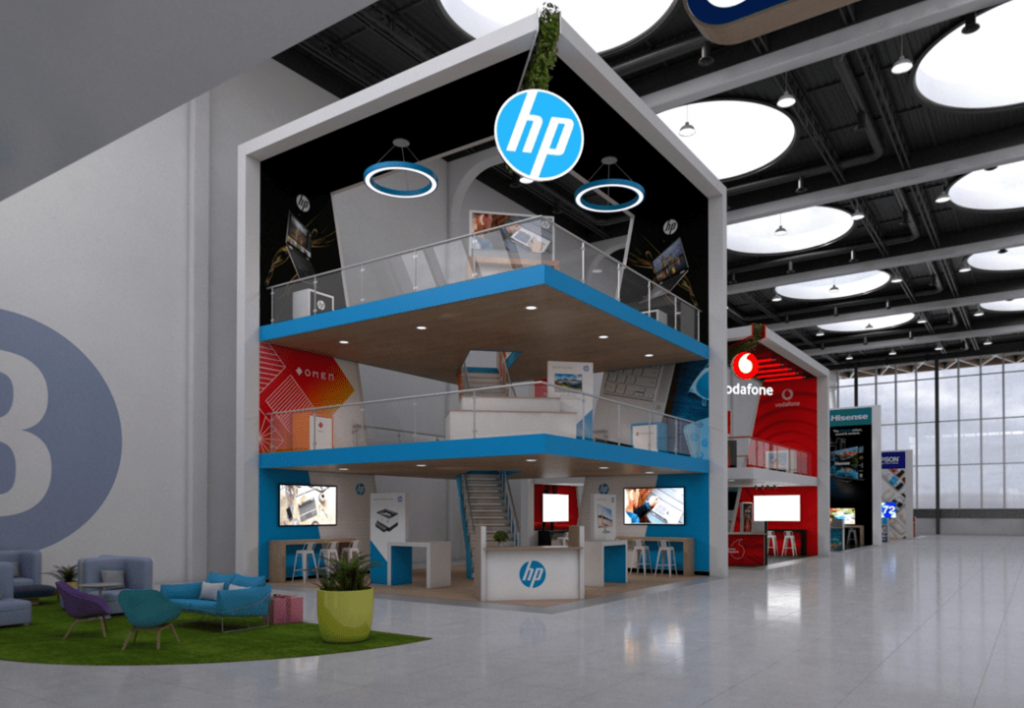 The best virtual exhibition platform
The virtual exhibition software is user-friendly and engaging, and a big leap forward from video conferencing. In its first 18 months, brands used the platform to:
Deliver 71 exclusively virtual events including virtual congresses, virtual exhibitions, virtual trade shows, virtual networking and virtual conferences. 65 were fully rendered in 3D.
Welcome more than 300,000 attendees across the virtual events.
Host unlimited delegates online at the same time for a single virtual exhibition.
Boost overall attendee numbers, often up 500% compared with in-person events.
Access new markets, for example one pharmaceutical brand accessed delegates in financially restricted zones, including a 60% uplift in members from South America.
Get in touch to find out more
Stand out from the crowd: brand benefits from virtual exhibition software
Reach a bigger audience with a hybrid or virtual environment
One of the best things about using virtual event tech is that it reduces many of the traditional restrictions of in-person events including location and capacity for example. This allows brands to:
Reach a bigger audience
Without travel and time costs there's the potential to go global.
On average, brands can increase delegate attendance by 500% compared with in-person-only events, and there's no evidence to suggest that less people will turn up in person either.
Delegates also cite better inclusivity, enabling them to attend despite financial, health, or time restrictions.
The system is elastic so there's not really a limit to the number of delegates you can host, or how big your event can be!
Attract new delegates
Based on our client's experience, the virtual portion of hybrid events can encourage delegates that were "on the fence", to attend virtually for their first year, and commit to in-person spend the following year.
A 2020 research study revealed that 45% of healthcare professionals who had registered for an online medical conference would not have attended in person, regardless of the pandemic.
Get in touch to find out more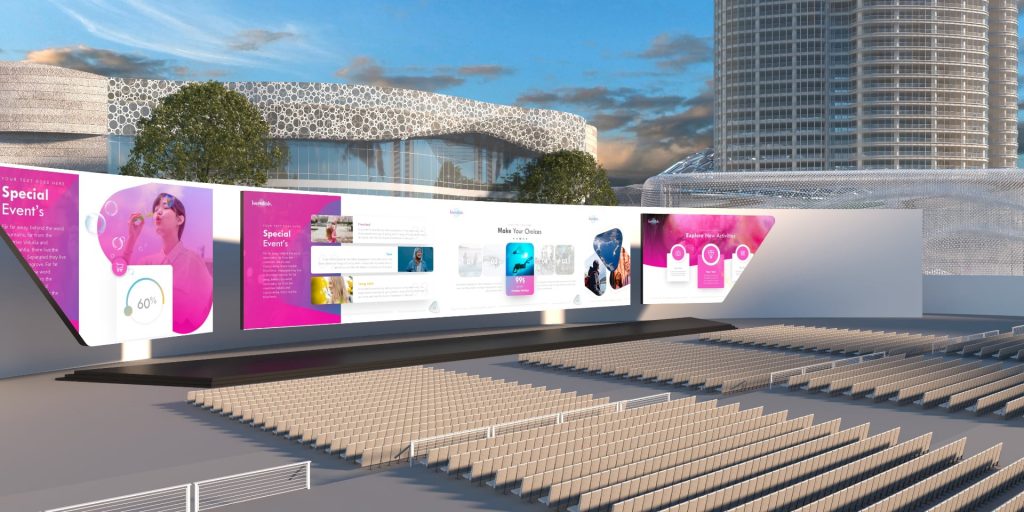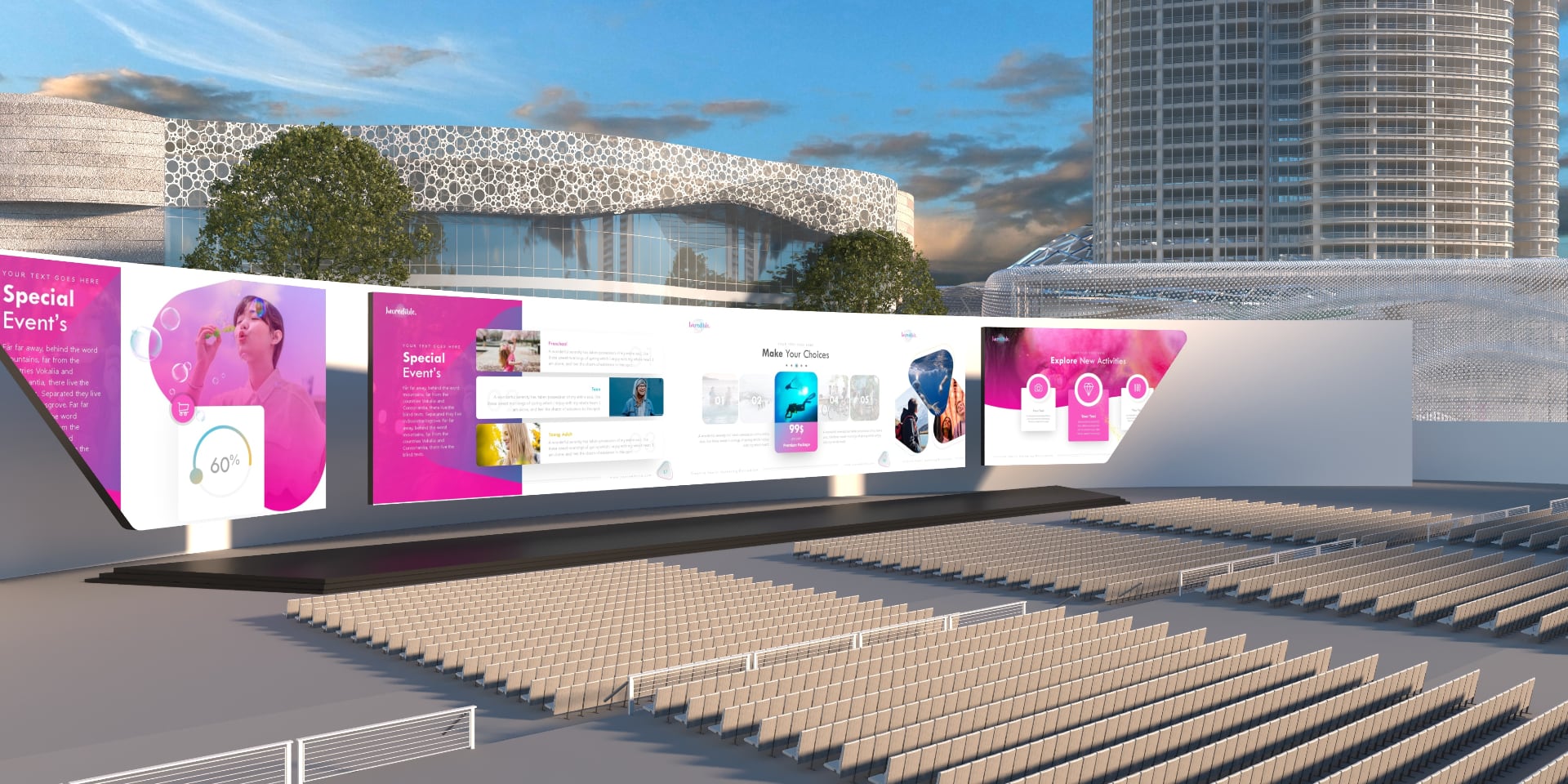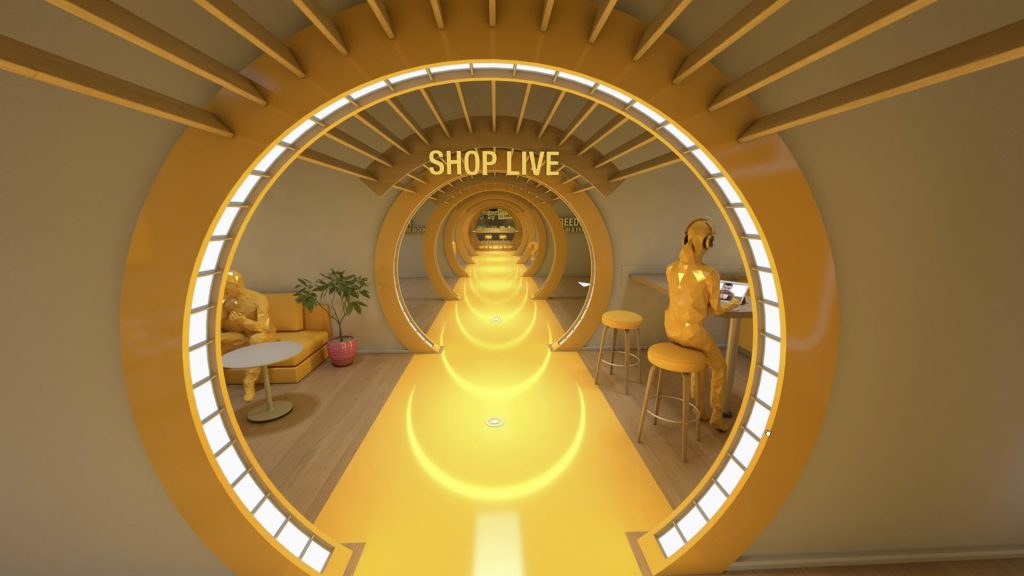 Drive revenue through online virtual event platforms
Digital event spaces provide you with new revenue opportunities for your brand, and you can even create your own opportunities too. Examples of revenue opportunities include:
Timed sponsorship / sponsor zones
Pretty much anything in your virtual environment can be monetised, including timing when a sponsor's brand is displayed, providing targeted sponsor ads to a specific demographic of delegates, or even letting the sponsor handpick delegates for virtual networking
Charging delegates for long term access
By creating evergreen content that stays available after the event has finished.
Adding digital merchandise
Such as non-fungible tokens (NFTs), logos or badges.
Get in touch to find out more
Create evergreen content for delegates at your virtual trade show
Producing content within virtual event technology spaces means your brand is already primed to take advantage of digital recordings and digital tools.
Expanding the impact of your event, your lectures, seminars, and other virtual networking experiences can all be turned into an evergreen digital format for continued delegate access. Some offer 365-day access for all delegates as an added-value, while others monetise the access with subscriber passes.
Get in touch to find out more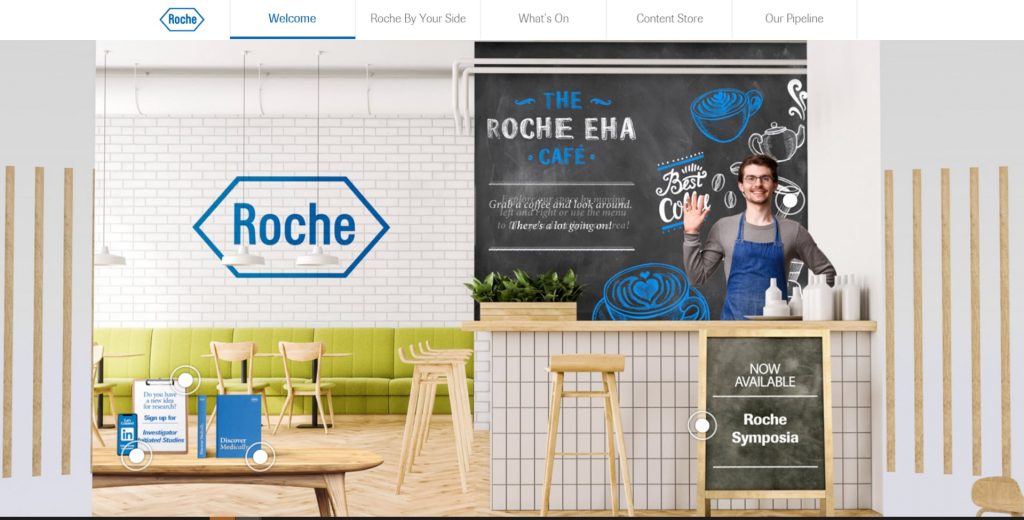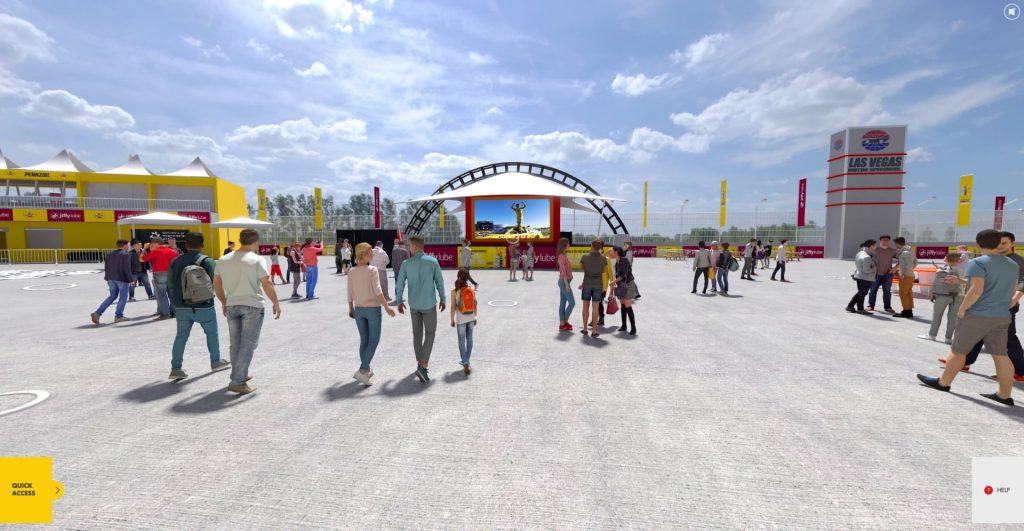 Reduce your cost per delegate with an online virtual exhibition platform
On average, delivering a virtual exhibition with Gravit8 costs around 10% of the cost of an in-person trade show. For those delivering exclusively virtual events, this is a big cost-saving compared with a physical space, while for those delivering a hybrid format, they cite a significant reduction in cost per delegate, thanks to the opportunity to add more delegates at a lower cost per head. Interestingly, delegates don't expect to pay less to attend a virtual congress, as long as the quality and virtual environment remains high.
Get in touch to find out more
Enhance your speaker opportunities with virtual event tech
Going virtual means that your virtual congress or virtual exhibition can remove geographic boundaries, as well as time restrictions. This enables event organisers to access speakers, chairs, and panel guests in real time that could otherwise not afford the travel time.
Get in touch to find out more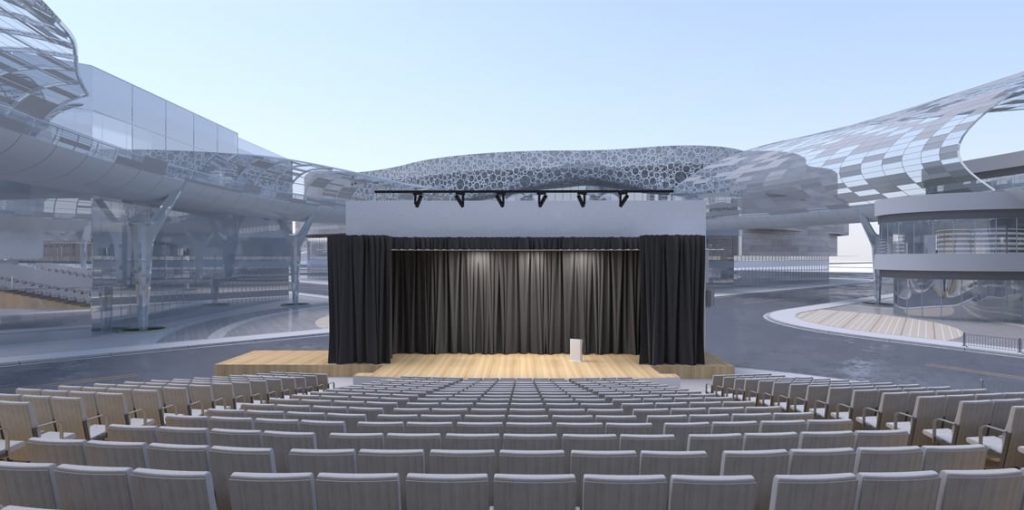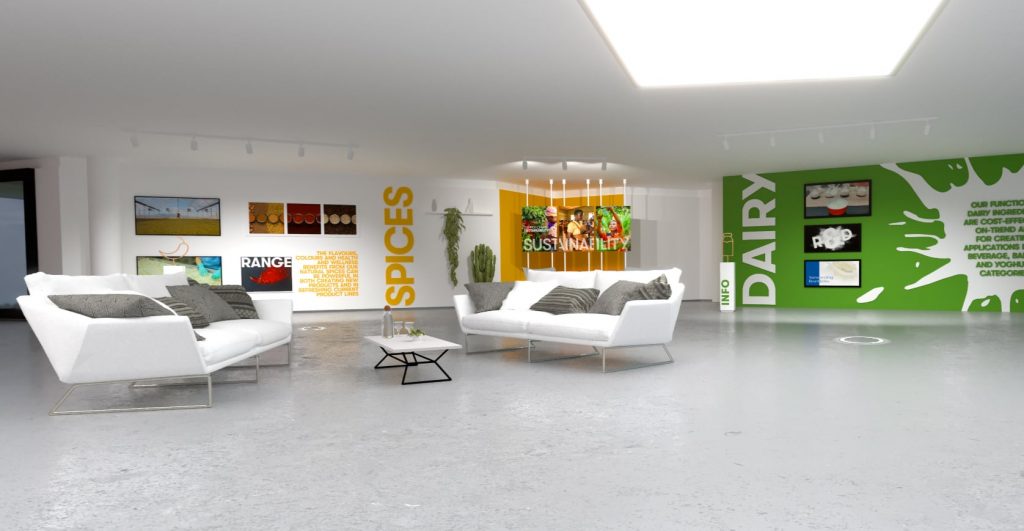 Boost your sustainability and ESG commitments
One of the biggest challenges for exhibitions and conferences is delegate travel. Falling into "Scope 3" carbon costs for your event, going virtual allows you to expand your audience, without significantly increasing your associated carbon footprint. Switching from in-person to virtual can even reduce your footprint too! This helps to support you with your sustainability and ESG pledges.
Get in touch to find out more
Trial a new event concept using 3D virtual exhibition software
Virtual environments allow you to test and trial aspects of an event (or even a brand-new event) without committing to more space or resources for something that might not work. Virtual environments have no health and safety considerations, no space or time restrictions and no physical infrastructure or logistics, making them easier to plan, with bigger potential scope. Brands have sometimes used the Gravit8 virtual exhibition platform to trial something new.
Get in touch to find out more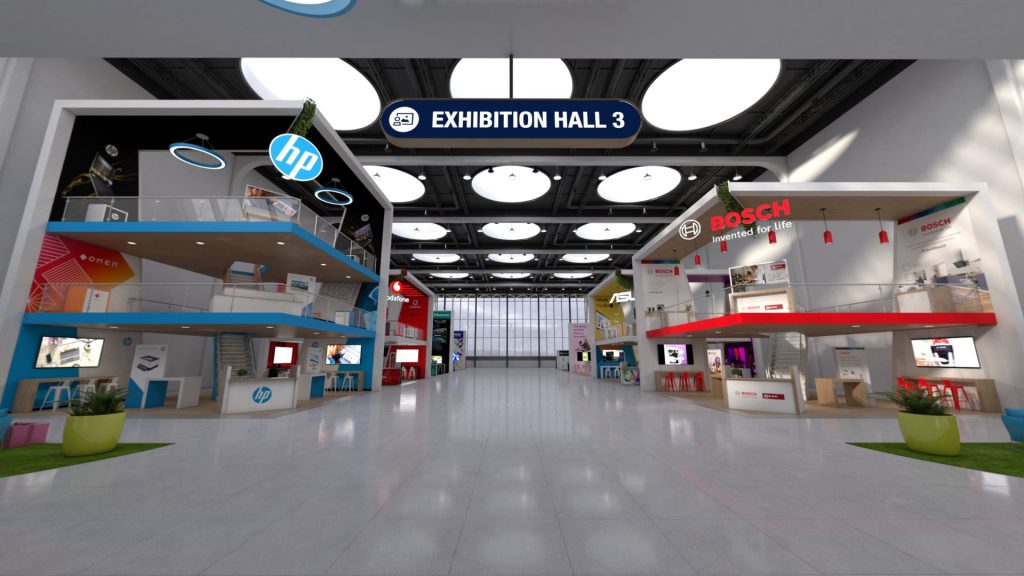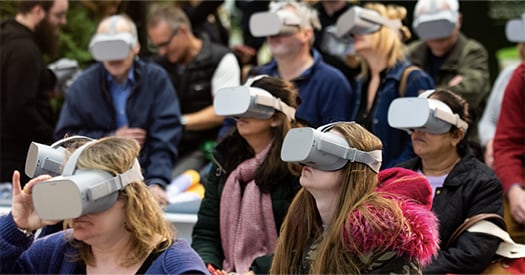 Harness the power of the Metaverse
While only a few brands have dipped their toe into the Metaverse or Virtual Reality, the Gravit8 Virtual Exhibition Platform is fully Metaverse ready and can support your first foray into the world of VR. Ask us for a demonstration and understand how the Metaverse can support your brand goals.
Get in touch to find out more
Frequently Asked Questions
Can the Virtual Event Platform be customised?
Yes, the VEP is customisable as standard, and can be fully bespoke with additional functions.
What is the lead time to build a virtual event platform?
Due to being CMS driven and fully customisable, the VEP can be delivered in as little as one week but depends on complexity and bespoke nature of your event.
How is it different to other off-the-shelf virtual event platforms?
With an off-the-shelf package the solution dictates how your event is structured and how your brand is represented.
The Virtual Event Platform is CMS driven and fully customisable.
We believe in giving you as much flexibility as possible so that your event runs how you want it to, and from a design perspective you can stand out from the crowd, just as you would in the real world.
We will provide expert guidance on how to design and plan your virtual event.
Will the VEP work with my current streaming technology?
We can build your platform to work with most streaming technology. In addition our inhouse technical team can professionally manage your streaming production.
Does a delegate need to download any additional software?
No, there are no additional software requirements, just a web browser.
What technical support to you provide when the platform is live?
We have different levels of support based on your requirements; if you require 24/7 support then this can be accommodated at an extra cost.
How long will our virtual event platform be available for?
Anything is possible. How long would you like the system to be live? 1 day? 1 week? 1 month? 1 year? Let's have a chat and find a solution that works for you.
Is it possible to moderate messaging in the live functionality options?
There is a facility for message board posts to be moderated by a member of staff, approving or denying them before they are published.
Can users interact with content that is not LIVE?
Yes, we can add interactive features such as rate buttons or like/vote/polls dependant on your requirements.
How secure is the platform?
To protect your platform we use Amazon Web Services technology, the most secure cloud computing environment available. All platform data is captured and stored in line with GDPR regulations (such as using EU based servers). Should you have any specific security requirements we will provide a solution.
How scalable is the platform?
As large or small as you wish. Each solution is based on your specific requirements and server capabilities are matched to the demand you require. We have provided events for upwards of 10,000 concurrent users.
Who designs the look of the platform?
We can provide design services, or you may wish to use a partner design agency to define the look and feel of your Virtual Event Platform.
How does access work? Do delegates need to register?
All delegates access the platform via a URL just as you would when visiting google or your website.
Its up to you if you want people to pre-register, register on the spot or have a public platform open without registration.
There are merits for each of these, call us to talk through which method would best suit your event objectives.
How do I allocate and train my people to host our event on the platform?
We provide full training for all our virtual event solutions and will be there to guide you through each step of the process.
You can also manage all staffing yourself in the back end of the system.
Does the Virtual Event Platform work on mobile devices?
Yes! The Virtual Event Platform works on mobile devices.
How many people can be in one video meeting room at once?
This is not limited. We can provide access to as many people as you want at one time.
Is the site accessible outside of the UK?
Delegates can access the platform from all locations except where there are national restrictions. During the project briefing stage we will ask you to confirm where users will be located when they are accessing the platform.
Can you provide the platform in different languages?
Yes you can provide a localised event with a multilingual platform for different global regions.
Delivering the best event and exhibition engagement software for:
Stunning software solutions for:
See what people are saying:
Serious competitive advantage
Very effective!!
So pleased with the end result
A pleasure to work with
Amazing technology!!!!
Our 3D Virtual Event Software in action:
Schedule an online meeting, call, or message us. Your perfect partner for:
Creating your wow factor
Driving your exhibition engagement
Developing your digital interactive software
Launching your virtual exhibition
and so much more. We're the software experts for live and virtual events…