VIRTUAL CONGRESS: CONNECTING DELEGATES ONLINE
Bring more delegates together and connect them digitally with a 3D virtual congress from Gravit8. Our Virtual Event Platform can connect people from around the world, in a totally unique virtual environment.
YOUR FULLY CONFIGURABLE VIRTUAL CONGRESS
Enhance your delegate engagement by launching your congress in a virtual or hybrid format: create global connections that matter. The Gravit8 Virtual Event Platform is designed to be a fully customisable digital event giving you full control over the design and layout, scheduling, delegate experience, and so much more, all in a unique 3D world. Event organisers are using it to bring together like-minded delegates and speakers from around the world, create enhanced delegate experiences, and deliver evergreen content that lasts beyond the lifetime of your congress.
BOOST DELEGATE NUMBERS WITHOUT THE CROWDS
Virtual experiences enable you to add unlimited additional delegates and streams, without creating crowds. Even better, research shows that hybrid events increase overall delegate numbers without reducing in-person attendance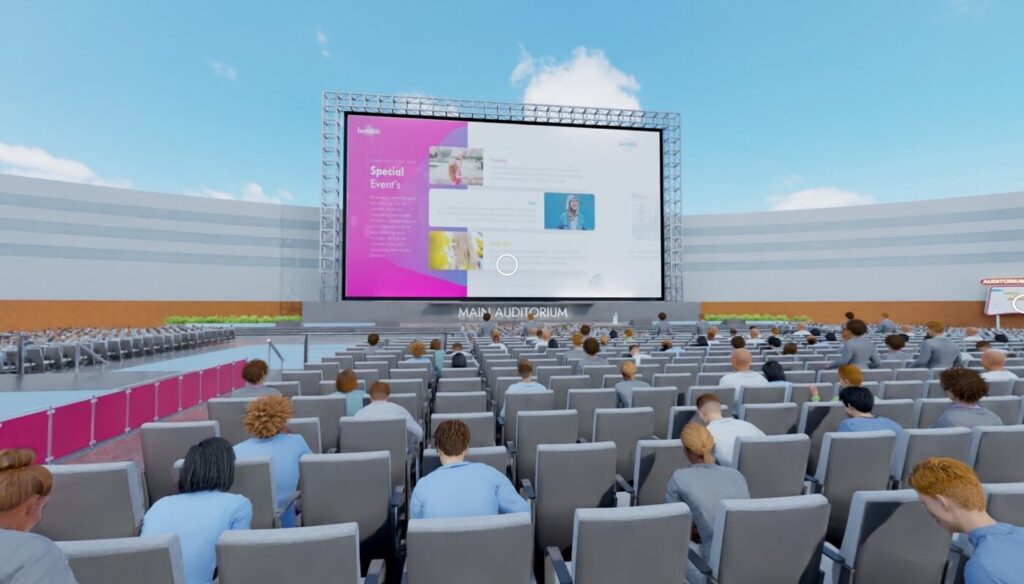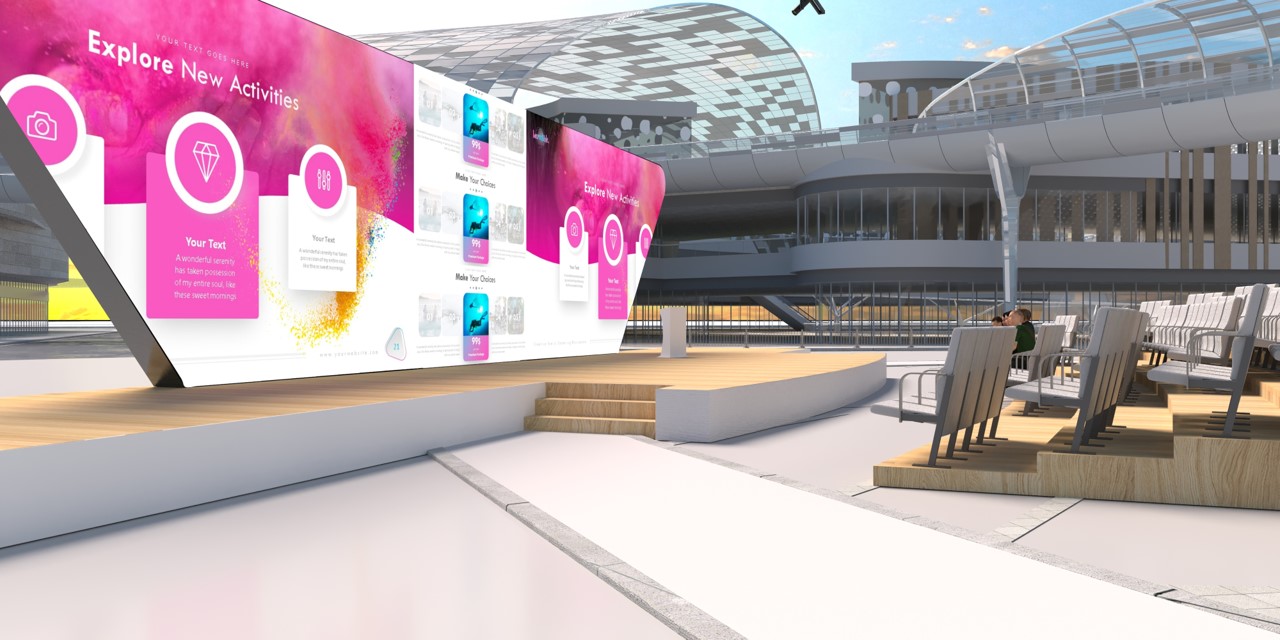 Creating a virtual congress to extend your in-person event allows you to maximise the value and reach of your content by:
Increasing participants through increased delegate numbers.
Repeating content multiple times throughout the day, without worrying about available seminar rooms or limited seating.
Creating intimate, small group spin-off discussions when something really interesting comes up.
Providing evergreen content by recording seminars, lectures, debates, panel discussions and the like, and making them available to delegates beyond the event. Some organisers like to offer it as an added value, while others make it chargeable. Some organisers limit viewing to a year, while others make it lifetime available. The choice is yours.
Capturing additional speakers. Many speaker schedules are limited by geography and timings, but a virtual congress can support you to increase your speaker roster by limiting the time and travel implications, plus adding greater flexibility.
Differentiate your event and brand with a fully immersive hybrid or virtual congress, as demanded by delegates. According to research 45% of attendees now sign up specifically because an event is virtual, while 87% expect virtual and hybrid experiences to continue.
Brands and organisers are also using virtual congress to reap the opportunities and rewards it offers in terms of increased sales and lead generation, brand differentiation, brand awareness and penetration, event engagement, true-to-life human interaction, and virtual networking. In fact, virtual congress offers brands the opportunity to really push their boundaries and boost their results, without a significant uplift in cost.
YOUR FULLY CUSTOMISABLE VIRTUAL CONGRESS
The Gravit8 3D virtual event software puts your virtual congress right at your fingertips, with a fully-configurable platform that can evolve as your event does. Costing as little as 5% of the cost of an in-person event, our ready-to-go virtual platform is cutting-edge, effective, and loved by brands and delegates alike. Plan your perfect virtual congress, just like you would an in-person event, and away you go…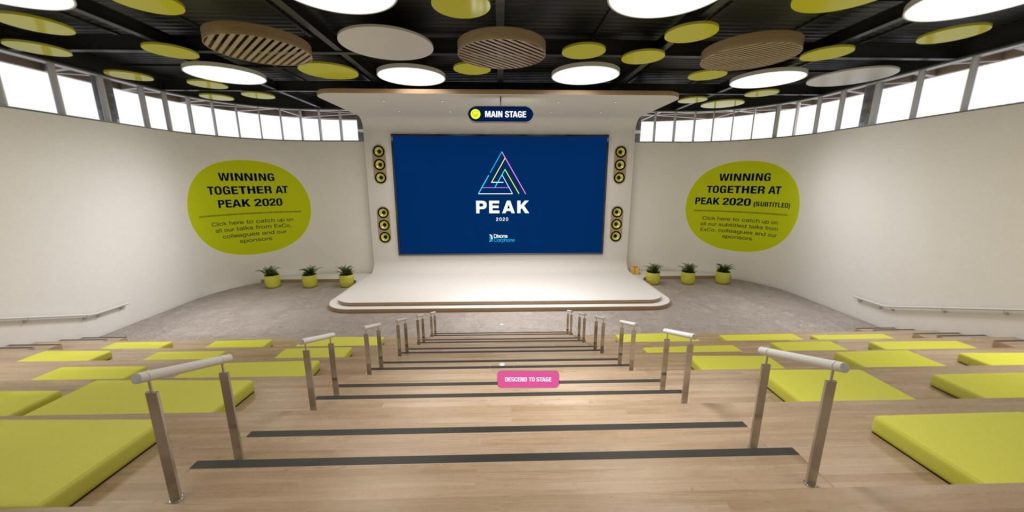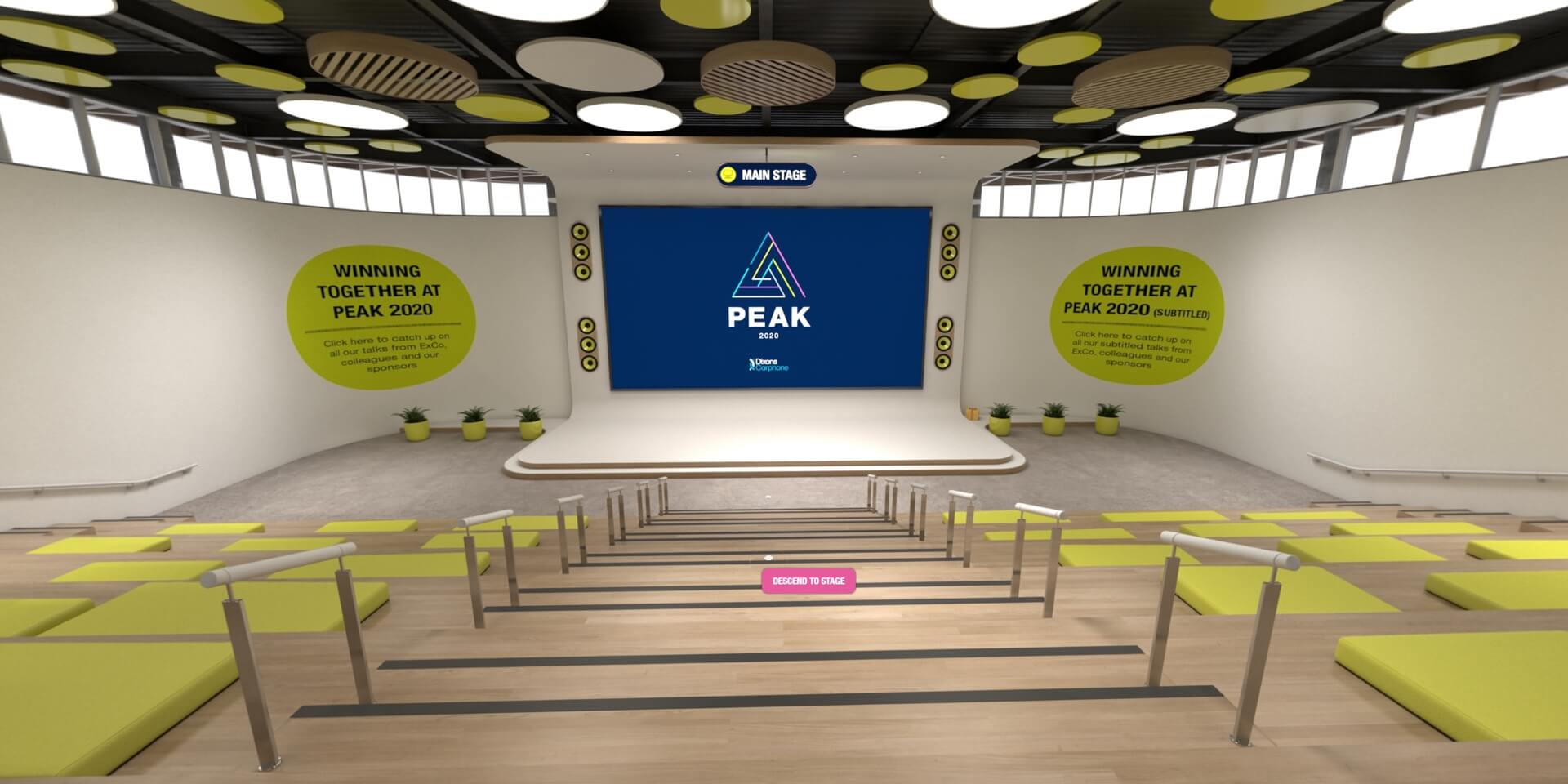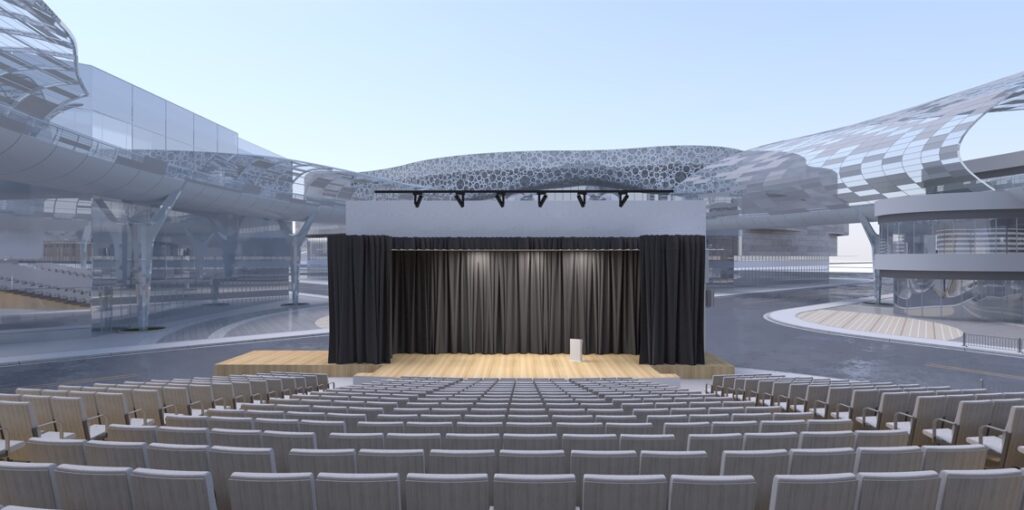 FULLY BESPOKE VIRTUAL CONGRESS
If you have an idea in mind, want to build on the success of your existing congress, or just like the idea of having full creative control, Gravit8 can build your ultimate virtual playground, delivering an effective, exciting and engaging virtual congress. The only limit is our combined imaginations. Just ask.
CONGRESS FEATURES OF THE GRAVIT8 3D VIRTUAL EVENT SOFTWARE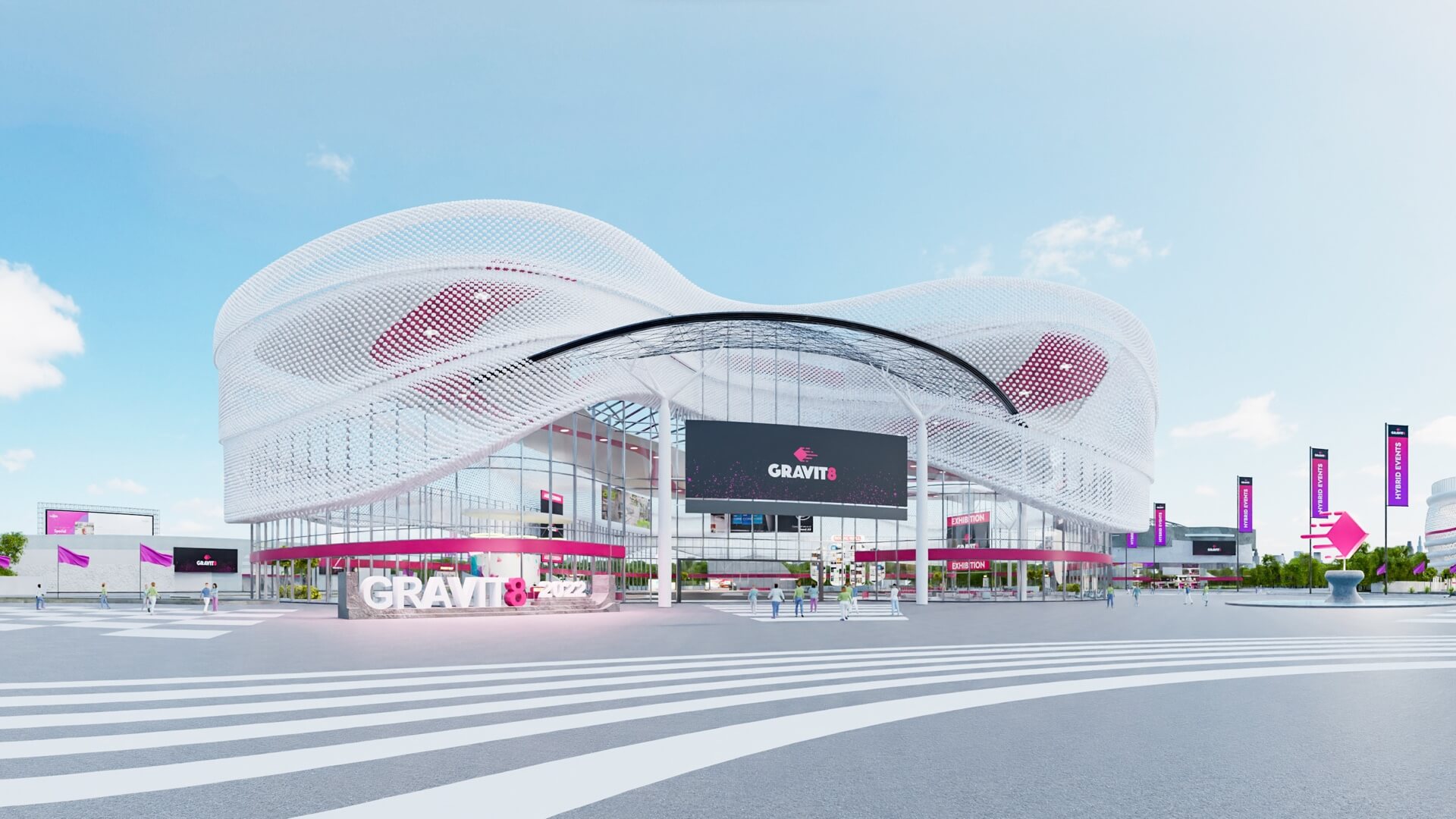 Whatever your vision, our virtual event software can be used to create a fully-bespoke event with any feature you can imagine, or you can take advantage of our fully-customisable virtual congress features including:
Unlimited, customisable theatres, auditoriums, and demo spaces to run anything from a panel discussion to a powerful debate. This isn't one-way video conferencing: it's a fully 3D, true-to-life platform for human interaction, that's truly second to none.
Comprehensive scheduling for you and your delegates, including the opportunity to truly personalise their experience and customise their timetable.
Trade booths that look and feel just like an in-person version but are fully-rendered in 3D. You can even monetise the platform with single- or multi-story booths for your exhibitors.
Social walls and polling stations to build engagement around the event and capture metrics.
Fully-configurable networking including 1-2-1 and group events, with the ability to fully customise the networking, down to which delegates are in which group and what times they can join.
So much more.
HOW CAN VIRTUAL CONGRESS ENHANCE YOUR IN-PERSON EVENT?
Despite really taking hold during a global pandemic virtual events are here to stay, and being in lockdown simply accelerated the development of our state-of-the art virtual congress environment. They allow brands and organisers to take advantage of hybrid formats, or to launch a dedicated virtual congress that meets the needs of their delegates and expands their portfolio.
Each event can be truly unique, but virtual is in hot demand from delegates. Typically, more than 87% of delegates expect a virtual or hybrid format for events. Virtual congresses can boost delegate numbers by more than 500%, particularly from financially-restricted audiences, and 45% of hybrid-event delegates opt to attend specifically because they can do so virtually. What's more, there is no evidence that virtual formats affect in-person attendance negatively!
This makes a virtual congress your foolproof way to meet market demand, stay ahead of the competition, reach new audiences, and support an unlimited number of delegates.
What are you waiting for? See it for yourself
Delivering the best event and exhibition engagement software for:
Stunning software solutions for:
See what people are saying
Going Above & Beyond
A Pleasure To Work With
Amazing Technology!!!!
Efficient & Organised
Thank You For Everything
Exactly What We Envisioned
Serious Competitive Advantage
Very Effective!!
Fresh & Engaging
So Pleased With The End Result
Great Addition to MWC
Schedule an online meeting, call, or message us.
Your perfect partner for:
Creating your wow factor
Driving your exhibition engagement
Developing your digital interactive software
Launching your virtual exhibition
and so much more. We're the software experts for live and virtual events…