DATA IS EVERYTHING: GET MORE FROM YOUR EVENTS AND MARKETING
Data is an incredible asset. It allows you to review and analyse your company's performance, outline benchmarks and baselines and most importantly set overarching business goals. Your events are no exception.
At Gravit8 we specialise in digital interaction software that drives exhibition engagement and is underpinned by powerful analytics dashboards. Our digital interaction software supports you to gather more and better data from your events, whether conferences, trade shows, exhibitions or something else entirely, making your marketing more impactful and profitable.
We've worked out how to overcome the challenge of gathering effective data and insights at in-person events, helping you to secure more data, and use it to gain an understanding of the kinds of visitors you are welcoming, or how long they stay.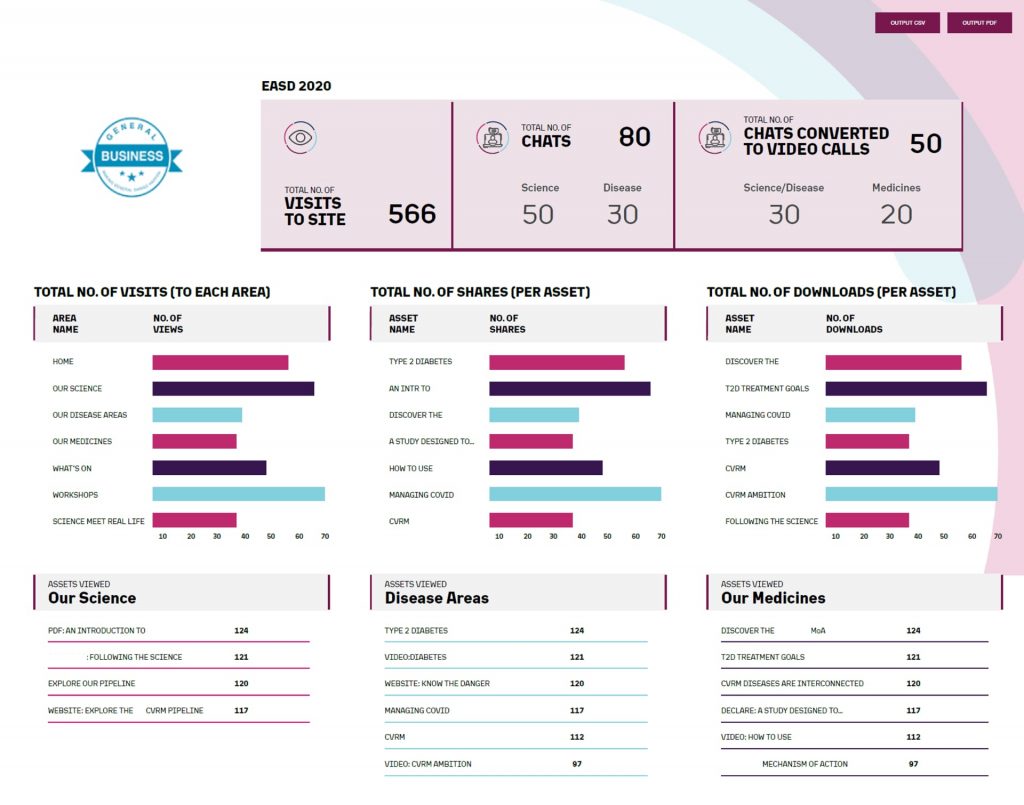 THE GRAVIT8 PLATFORM: A TRULY POWERFUL DIGITAL MARKETING AND SALES FUNNEL SOLUTION FOR LIVE OR VIRTUAL EVENTS
By implementing the Gravit8 platform, you'll fast track your understanding of your visitors and their behaviours, way beyond the results of your previous events. Metrics include:
A full data profile of your visitors.
How long visitors look at stalls and stands, and whether or not they return.
How long your visitors spend at the overall experience.
The visitor journey: from when they arrive to where they go and when they leave.
Which main stage shows they attend, if any, and whether they stay for the duration.
Whether or not visitors participated in any Q&As or live chats.
Which assets and content visitors downloaded and viewed, if any.
Essentially, the Gravit8 website becomes a living, breathing database of willing customers, with an electronic footprint of their interests. All the data is provided with their consent and you are free to analyse it and implement strategies for your business' commercial gain.
By implementing the Gravit8 platform, you'll instantly gain a greater depth of understanding of your visitors and their behaviours than you would at an exclusively physical exhibition, such as:
A seamless hybrid experience allowing audiences to interact with everything in-person, virtually, or a mixture of the two.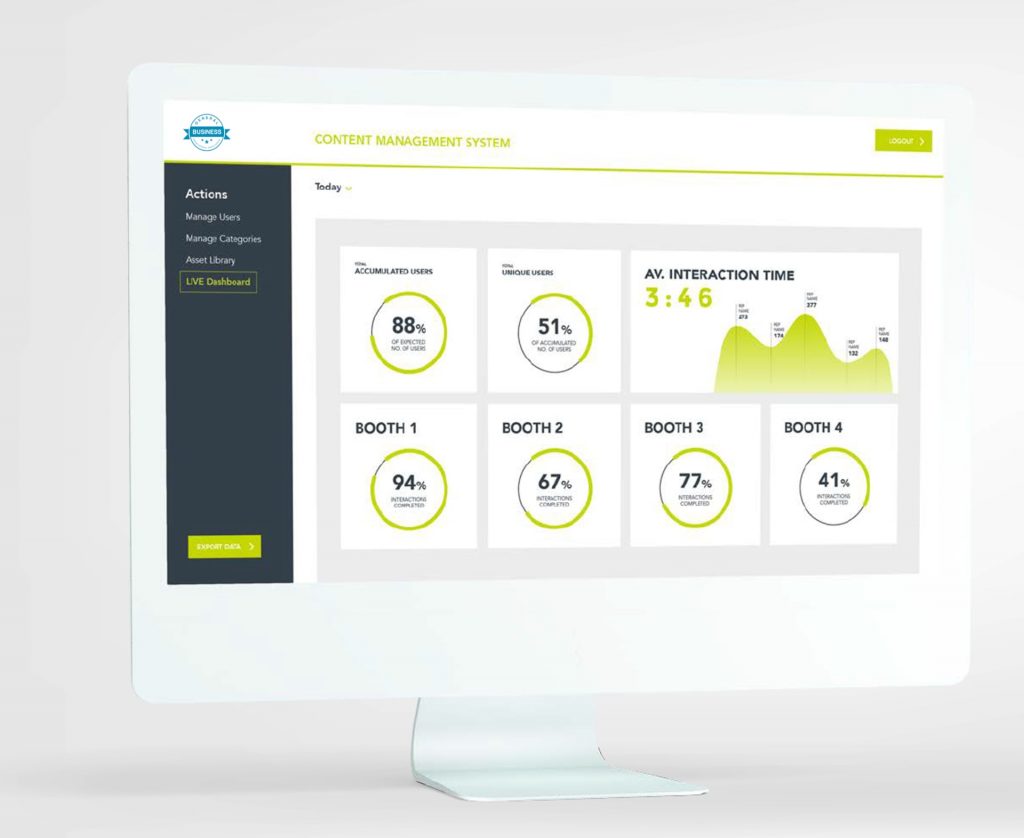 GRAVIT8'S INTUITIVE EXHIBITION ENGAGEMENT DASHBOARDS
As part of the Gravit8 Virtual Event Platform, you'll be able to access all the above insights and more, as it happens, in our live cloud-based dashboard and visual reporting solution.
These insights can be downloaded and printed, exported into your CRM, or used by any other means you require as the ultimate evidence of your event's success when it comes to presenting it to key parties and stakeholders.
What's more, the dashboard even allows you to manage any live chat functions you have in play during the event – for example, by reviewing visitor questions and matching them to the salesperson with the right expertise, or tweaking staffing volumes for specific areas based on demand.
You can also use the dashboard to swap out graphics and content on the fly – far easier and more cost-effective than needing to arrange an urgent re-print of physical materials!
Additionally, our platform is fully GDPR compliant, capturing visitor's contact details to provide you and your sales team with a comprehensive list of hot leads to contact following the event.
GET IN TOUCH TO FIND OUT MORE
BESPOKE INDUSTRY DEVELOPMENTS
As a platform that is developed specifically to support businesses with capturing data and boosting their sales pipeline, we are able to easily make bespoke adaptations to suit your needs. Just ask.
Pharmaceutical organisations
To keep in line with licensing guidelines for medical white papers, the data analytics platform has been adapted to set limits on the number of copies available for each document. This supports organisations to stay compliant, and importantly, means that views can be tailored only to those visitors that are compliant with the licensing (such as right country or right job specification). You have full control over who and how many people can see the documents, all at the click of a button.
Additionally, Gravit8 has an embedded certification/session recording functionality, giving medical attendees at your pharmaceutical event something to take away with them and implement within their profession.
Schedule an online meeting, call, or message us.
Your perfect partner for:
Creating your wow factor
Driving your exhibition engagement
Developing your digital interactive software
Launching your virtual exhibition
and so much more. We're the software experts for live and virtual events…