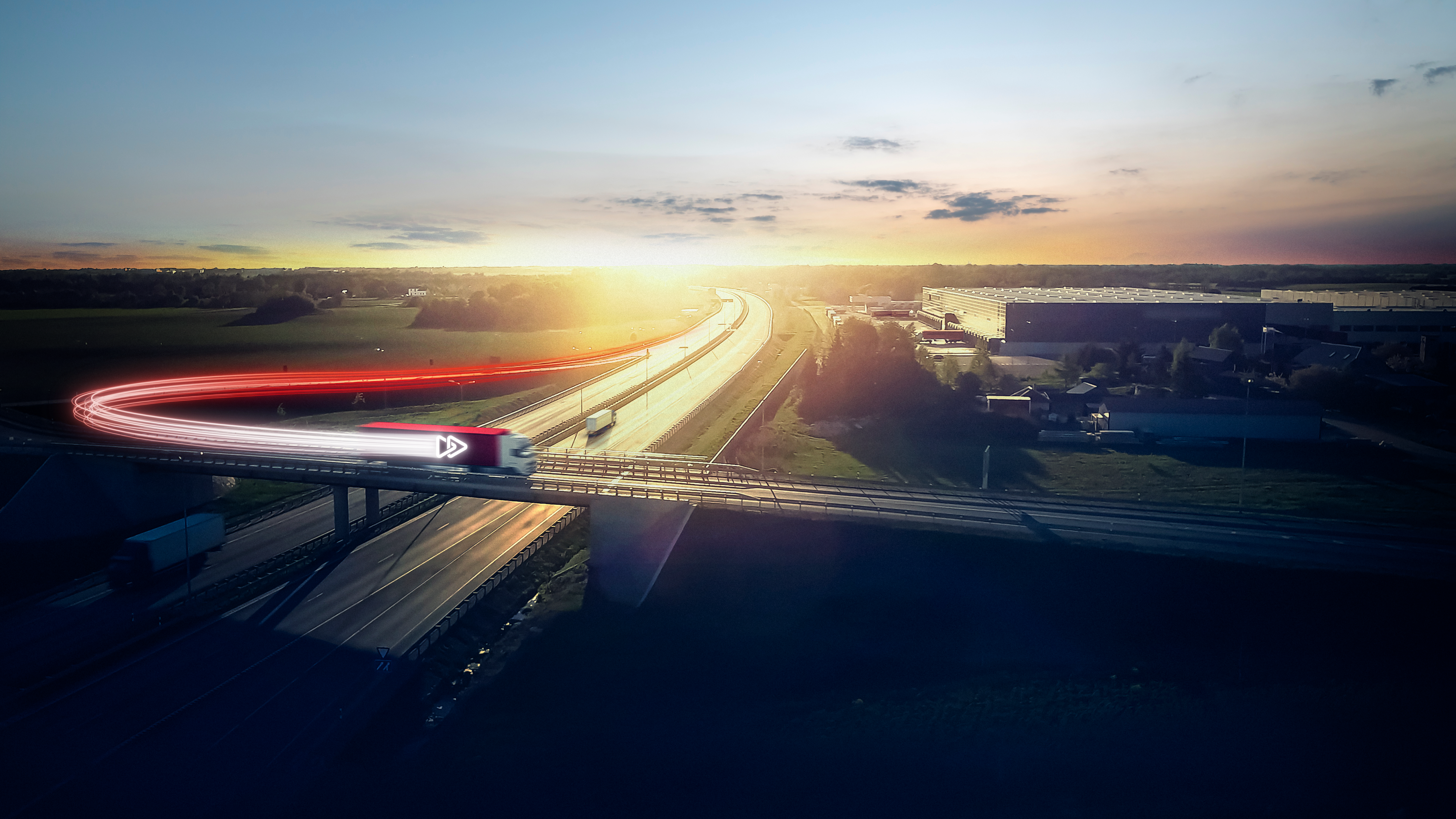 Case Study: Spin The Wheel with Bridgestone 
Client: BRIDGESTONE
Agency:  HENSON FRANKLYN
Project: LARGE TOUCH SCREEN INTERACTIVE
As a diverse group of companies spanning across the globe, encompassing over 50 manufacturing facilities and employing over 55,000 individuals across the Americas, Bridgestone needs no introduction. 
Bridgestone maintains its unwavering dedication to being at the forefront of tyre technology worldwide, delivering exceptional service and being a responsible corporate entity in the communities where they operate.  
Henson Franklyn have been living and breathing event production for over 30 years. They have deep rooted experience in design, manufacturing and build and are trusted by famous brands and agencies from around the world.
Gravit8 were commissioned by Henson Franklyn to design and build the Spin To Win Bridgestone app for use at the Commercial Vehicles Show 2023.
INTRODUCTION
In this case study, we explore the development of a touch application Gravit8 designed for Bridgestone to use at the Commercials Vehicles Show 2023. 
The application's primary goal is to engage users through a "spin the wheel to reveal a prize" concept. The user journey involves using a touch screen to spin a Bridgestone wheel and win various branded prizes. The application incorporates sound effects, music, and animations to enhance the user experience. 
The touch application allowed users to interact with the screen, initiating the spinning of a wheel to reveal a prize. The initial screen displayed a looping video showcasing the available prizes. When users interacted with the screen, a static wheel appeared. By tapping the screen, the spin functionality was activated, causing the wheel to start spinning.  
Gradually, the wheel slowed down and eventually landed on a randomly selected prize. Once the wheel stopped, the winning prize animated onto the screen, creating an exciting visual experience.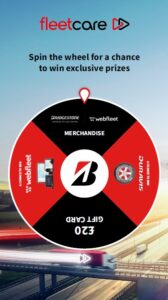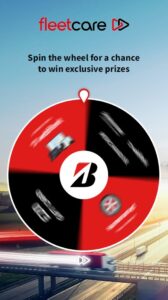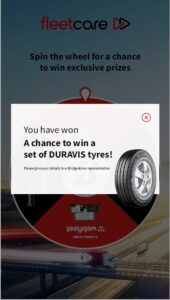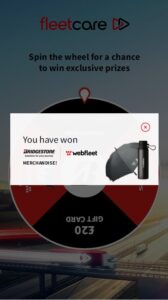 CONCLUSION
The touch application successfully achieved the client's objectives by providing an interactive and visually appealing experience for users. Through the "spin the wheel to reveal a prize" concept, users were engaged and had the opportunity to win various prizes, including gift cards, merchandise, tyres, and webfleet kits. The application's design adhered to the client's brand guidelines, and the probability of winning each prize was customisable.  
By incorporating sound effects, music, and animations, the touch application created an immersive experience for users, attracting more footfall to the Bridgestone brand.