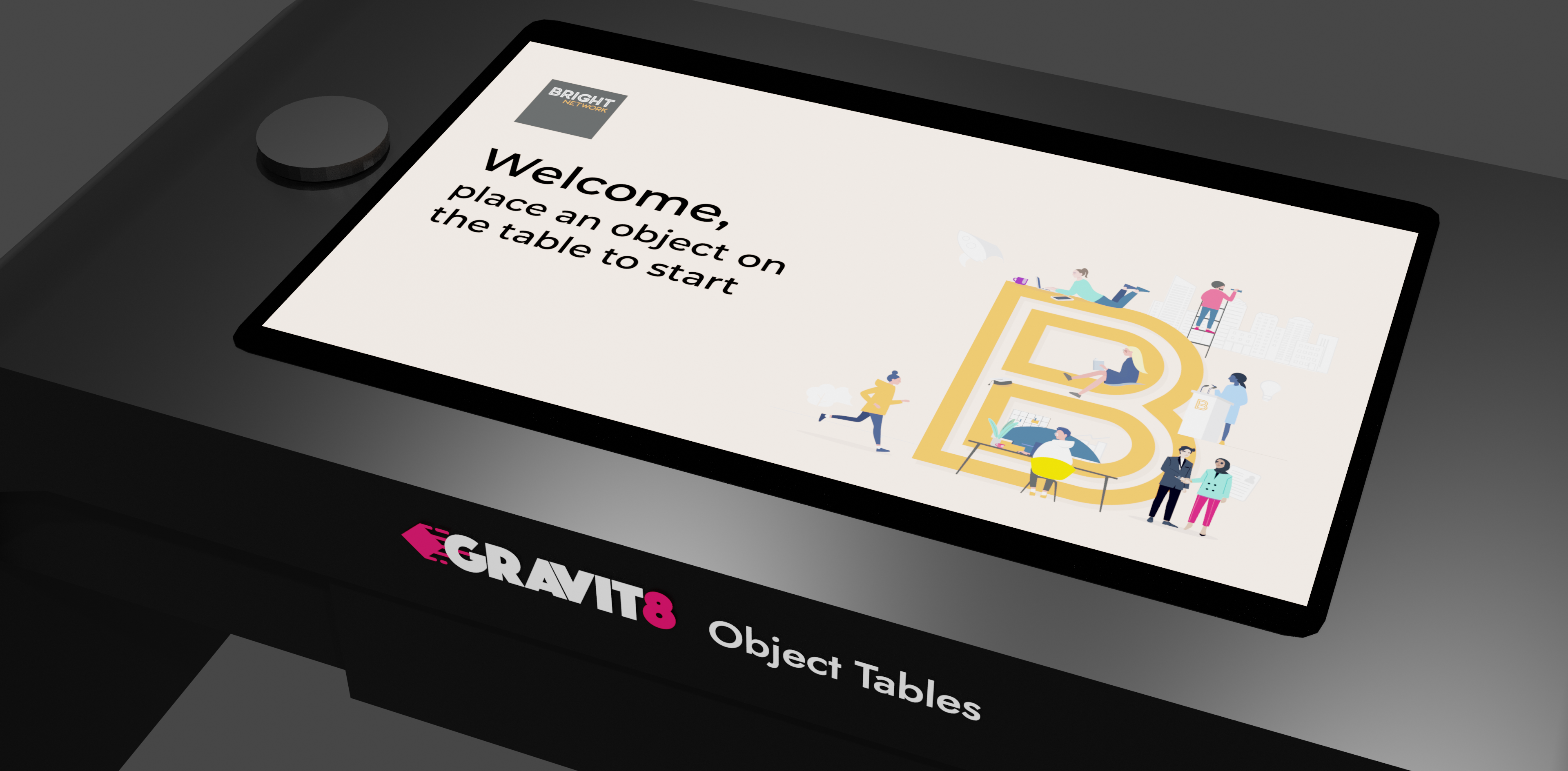 Agency: Bright Network 
Event: Bright Network Festival 
Project: Interactive object table for customer activation 
Go live: 15th September 2023 (event only) 
Bright Network approached Gravit8 seeking an innovative way to showcase their resources to delegates at their exhibition stand during their leading graduate careers event, the Bright Network Festival. Adding creative flair to a client's resources is what we love best, and it was great to work with Bright Network to achieve their craved interactivity. 
Looking to attract tech-savvy young professionals, Bright Network needed to communicate how they support early careers, in a unique and engaging way. By utilising Gravit8 technology, Bright Network was not only able to encourage delegate footfall and increase outreach, but also gather valuable insights using data capture.  
Bright Network is a leading career advice and opportunities network, connecting students and recent graduates with top employers. 
Showcase key resources with an interactive and memorable flair. Access different resources for different delegate types.

 

Increase exhibition stand footfall.

 

Facilitate form entries and sign up to the Bright Network.

 

Attract delegates to enter their

multiple competitions

. 

 

Track engagement insights to better understand what delegates are interested in.

 
The Solution: Gravit8's Object Table
Gravit8 developed an 'object table' for Bright Network's exhibition stand. This interactive stand table combines 'objects' that interact with a digital table screen, presenting the right information to the right delegate. Digital assets were connected to the objects through our innovative software, presenting a student delegate with different information to an employer for example.  
With this solution, delegates were able to handle the object and, by placing it anywhere on the table, trigger the display of relevant information. This information included success story videos of previous graduates who used Bright Network, PDFs about career paths, and images of previous events. The objects also contained infographics, QR codes, and forms, which allowed for 162 Bright Network competition entries, encouraging 224 requests for further information, and resulting in 608 videos watched! 
Additionally, the table can be rented for future occasions, ensuring a long-term return on investment.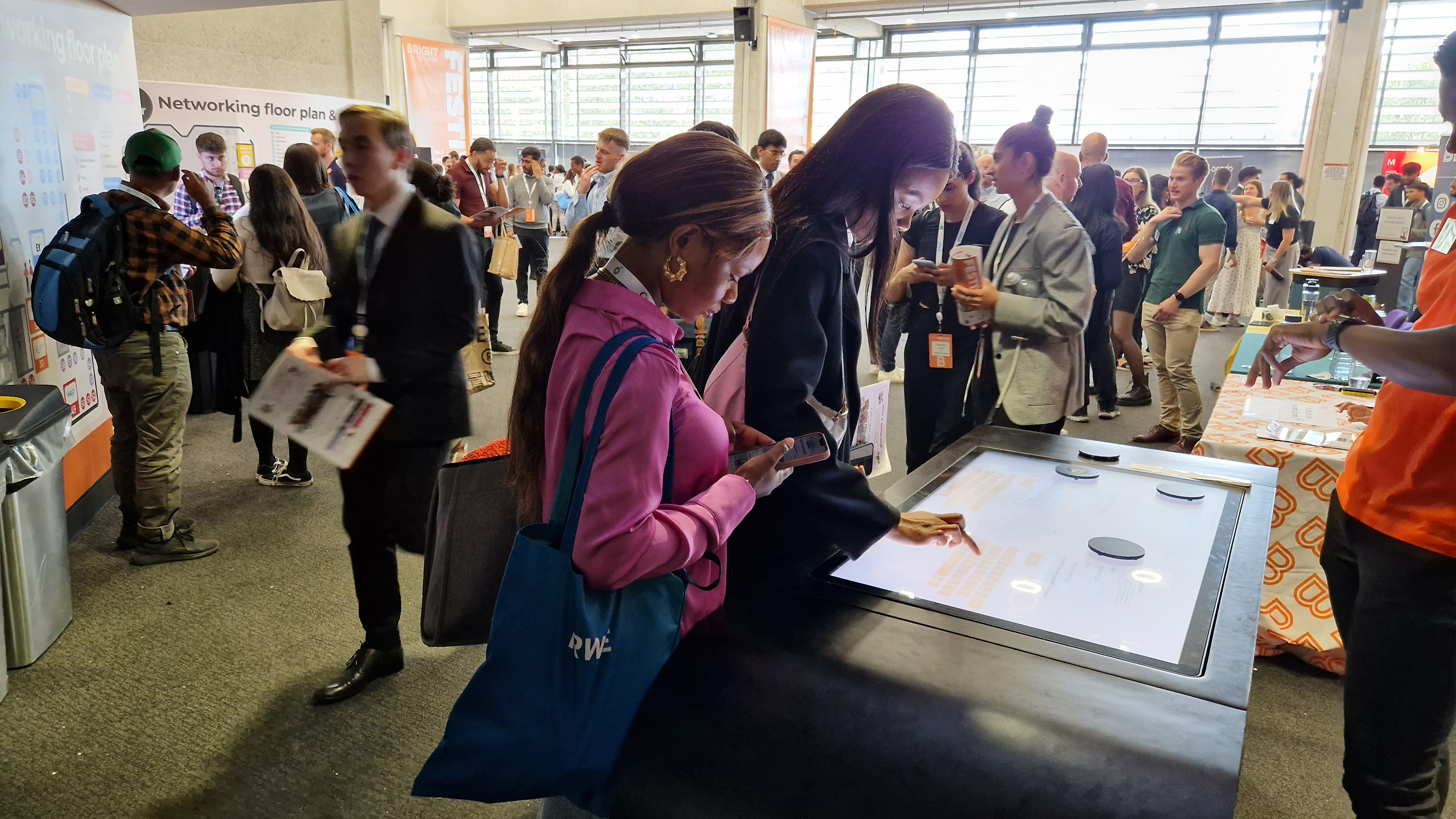 Data Capture for Insights
Gravit8 was able to yield valuable insights such as the number of times objects were placed, asset views, which assets were most popular or prompted the longest dwell time, and the amount of requests for further information. This data helped identify the most popular and engaging resources at their event, allowing Bright Network to understand their audience even better.  
Collaboration and User-friendly Interface
Using information supplied by Bright Network, we created a seamless user interface that was attractive and easy to navigate. This collaborative effort ensured that the displayed information was easily accessible and communicated exactly what the client needed it to.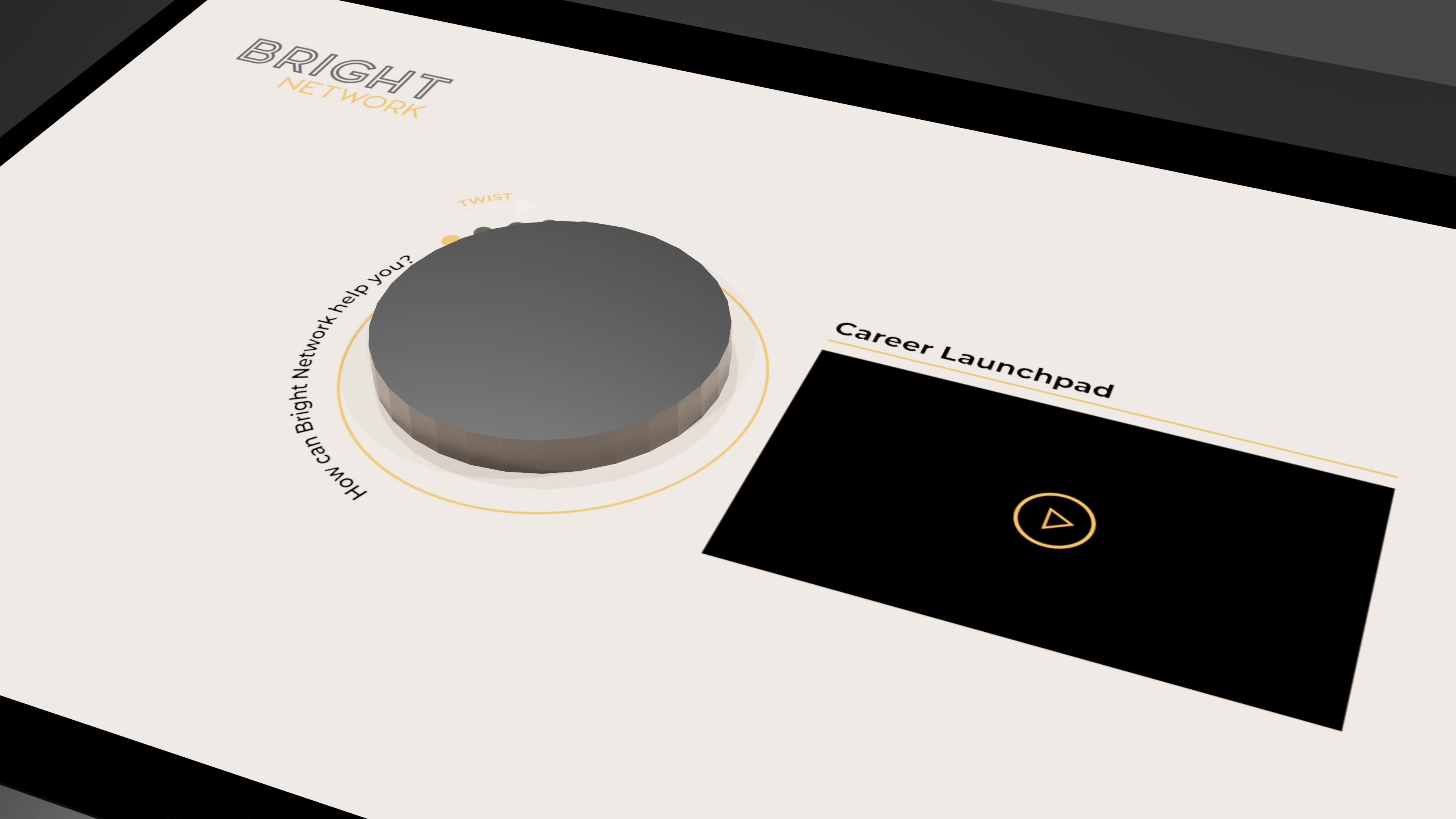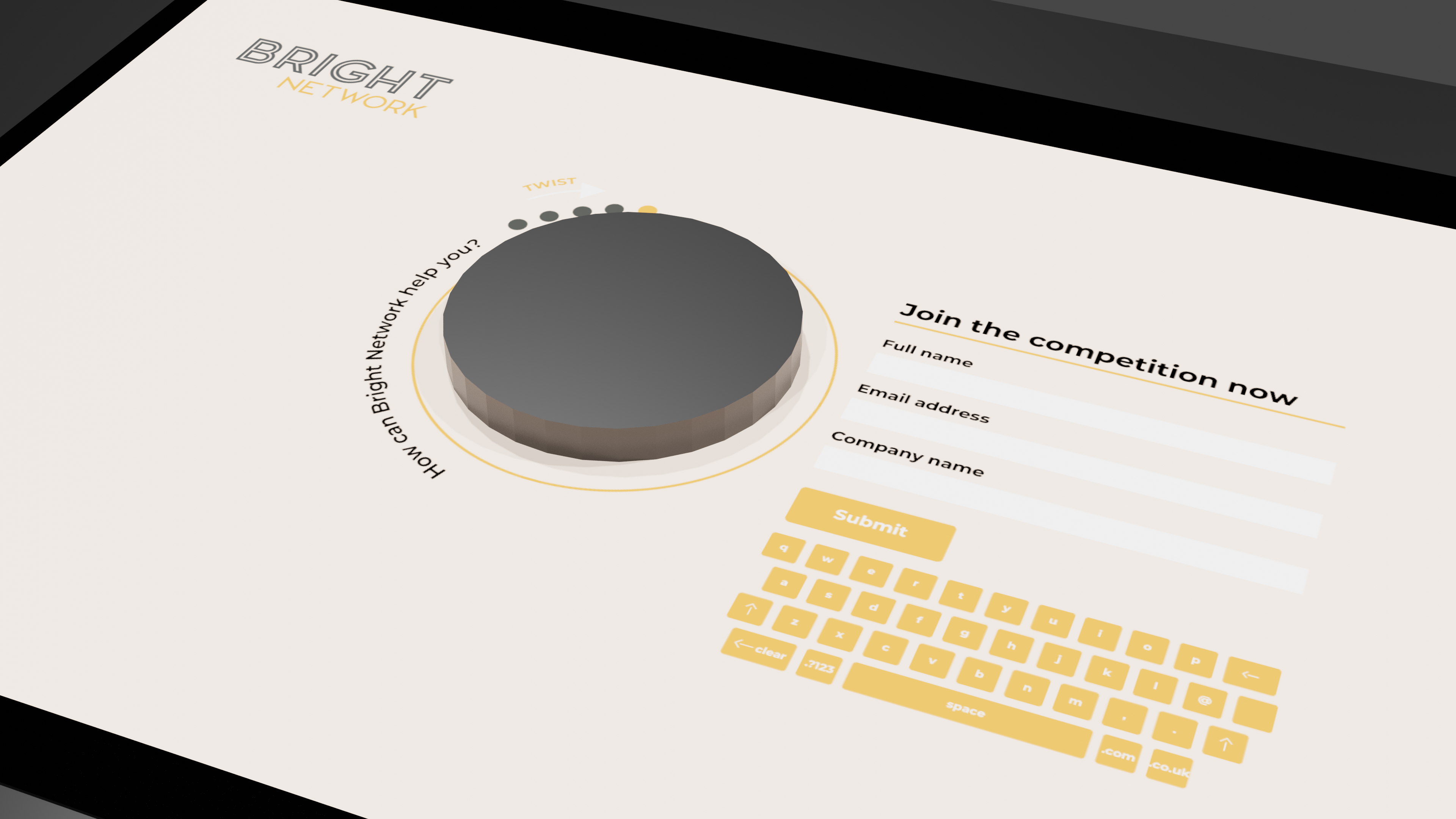 Conclusion
Gravit8's 'object table' provided a dynamic and engaging solution for Bright Network's exhibition stand, facilitating delegate interaction with key resources. By combining innovative hardware and user-friendly interface design, the table effectively conveyed Bright Network's brand identity, values, and opportunities to potential candidates.
Furthermore, the data capture capabilities offered insights into delegate interests and engagement, ensuring a successful and engaging presence at the Bright Network Festival.