Gravit8 have been creating event interactives for the aviation industry for over a decade. So if you are looking for the perfect interactive to showcase your brand at Paris Airshow 2023, we are here to help!
One of our very first clients were the industry giants GE Aviation who remain loyal repetitive clients. Our relationship began at Farnborough Airshow 2012 where GE decided to showcase a physical GE90. They knew people would be fascinated in the opportunity to see it up close however wanted it to do more than just sit there.
We suggested they use Augmented Reality to bring it to life, provide a wow factor and educate delegates on how components worked in relation to each other by Augmenting over the engine. Our challenge was to complete all research and development and build the software without having the physical engine and then track it all when we got to site…..We succeeded!
It was used by 6700 delegates in 6 hours and won best exhibition stand at Farnborough Airshow.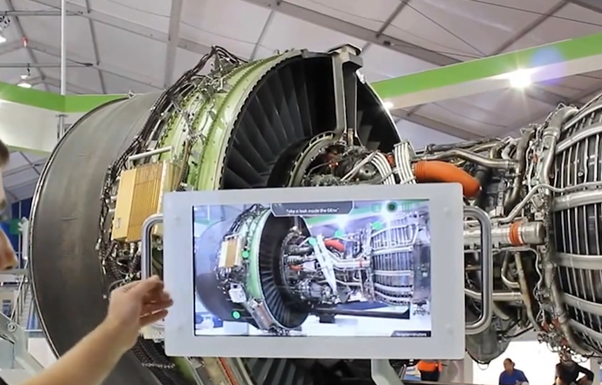 Another global manufacturing giant, Moog, approached us to create a touch screen app to present their range of aerospace components for commercial and military aircraft at the Farnborough International Airshow.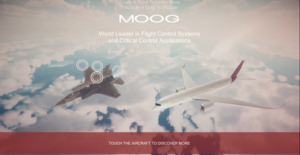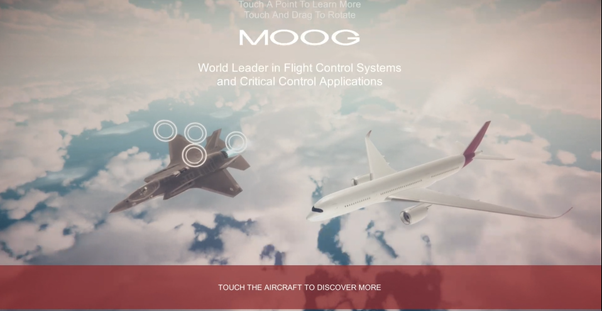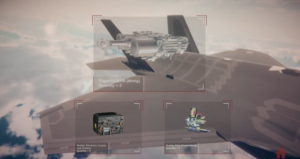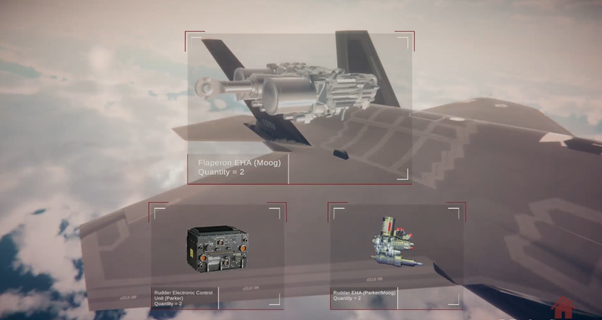 Moog supplied the digital assets and brand guidelines, our developers then animated an Airbus A350 passenger plane and an F35 fighter jet within the app.
These planes could be moved and rotated, showing the location of individual Moog components within the aircraft, which could be tapped to reveal further information and product specifications.
Feedback from the Moog team exhibiting at Farnborough was that the touchscreen app added a new dimension to their capabilities—helping them explain their product range in greater detail than ever before.
Our work with GE Aviation has been everything from giant plane engines to the most intricate plane components.
We used a Smart Window as the interactive hardware for this particular application. It eludes to be a standard touch screen but you are able to place items inside the window, so when the screen is touched, the animation disappears and you see what's in the window. We placed GE's engine components inside the smart window and placed a rotating client logo as the standby state. Users could drag the logo around to "Reveal" the objects inside.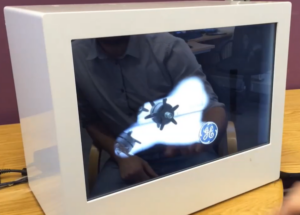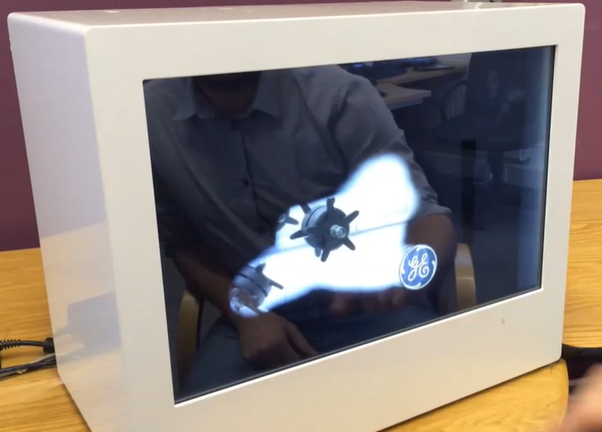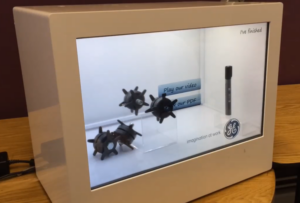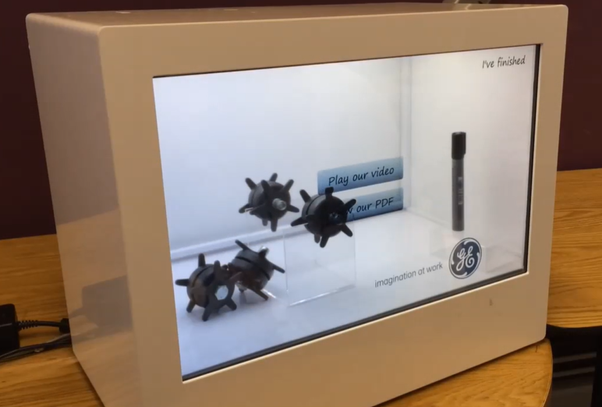 After the reveal, users were able to view a PDF datasheet (with multiple pages and pinch zoom controls) and videos. These assets could then be sent instantly from the system using our ecoXpress system.
GE Additive – part of GE, is a world leader in metal additive design and manufacturing, a pioneering process that has the power and potential to transform businesses. They came to us with a vision to display their brand message in an interactive format, allowing delegates to understand their brand intuitively. We did this using Object Recognition.
Singapore Airshow 2020
Singapore Airshow 2020 saw Mitsubishi Aircraft Corporation showcase their brand new aircraft. The concept was to allow delegates to physically walk through the space, highlighting the aircrafts feel, opportunities and design. They deconstructed the fuselage to show the progress and structure behind building the aircraft.
Gravit8 designed and created the floor and wall animations for this project. The waterfall animation consisted of changing scenes imitating traveling around the world on an aircraft. From spring to summer, city to beach, walking through this aircraft felt like you were already on your holidays.
In addition, we placed skeleton screens where the aircraft windows were. These displayed a 2D animation overlaying the Japanese Brand Values on tranquil settings.
Gamification at Airshows
Are you looking to add some fun to your stand? Gravit8 have created custom gamification for numerous clients at Airshows.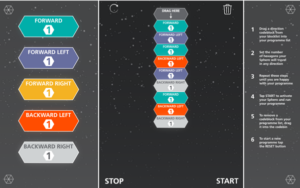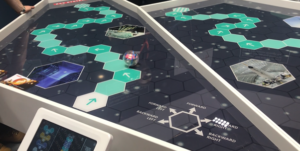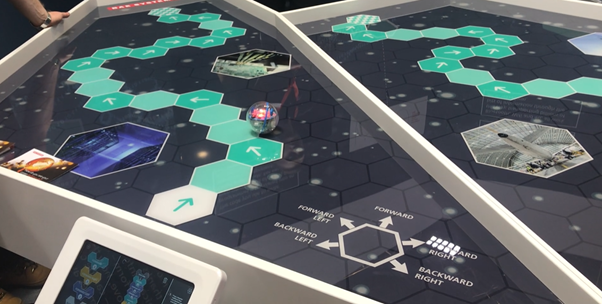 BAE systems worked with us to create 3 Sphero mazes which were each controlled by a mounted tablet in front of the game. Delegate could put together a playlist of commands which navigate the Sphero through the maze.
The concept was to teach basic programming through practical experience with basic coding to form a list of commands to complete the mazes.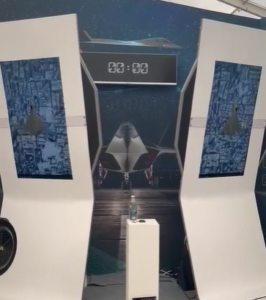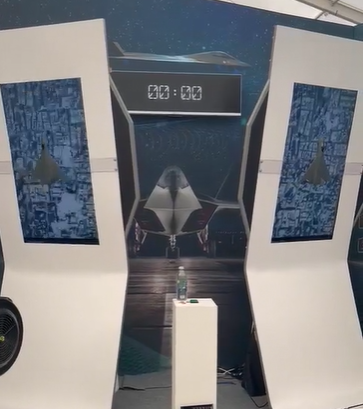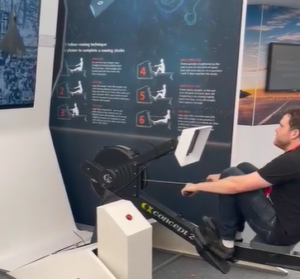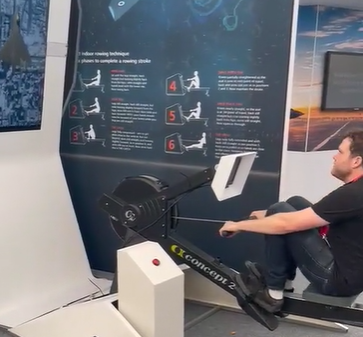 BAE systems also utilised gamification at Farnborough, where they combined a physical rowing machine with a digital interactive. It was a multiplayer game where the faster you rowed the further your plane flew through the air. Players had one minute to 'fly' their plane through the air and cover the most distance to win the game.
Virtual Reality at Airshows
We created a full room scale VR playground, based in a virtual aircraft hangar.
The demo aims to show off what "created" VR experiences are capable of – as opposed to filmed/recorded VR. Created VR experiences can engage and connect your audience with your message like no other method.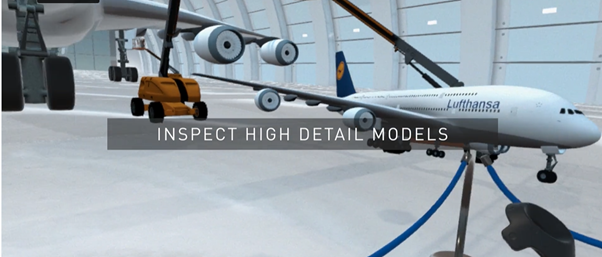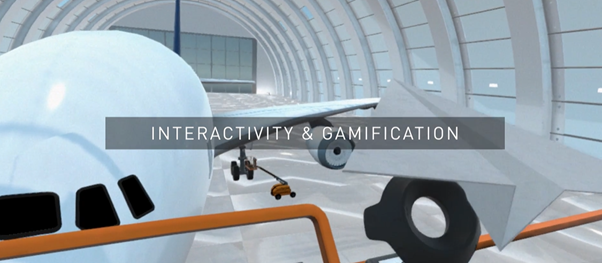 This demo aims to show how VR can allow:
1) Full room scale interaction (walk, look around, interact)
2) Display full scale, high detail products or concepts
3) Allow environments and situations at your exhibit which would be otherwise impossible/expensive/dangerous to do in real life, or show products that aren't yet made!
4) Allow users to learn processes, receive training, and interact with their hands – whilst receiving haptic and visual feedback
5) Display information as text or interaction hotspots, even utilize your existing  video/imagery/PDFs/power-points in VR
6) Allow otherwise impossible viewing angles of your products – go inside the body or on the wing of a plane
7) We can add gamification, scores and leaderboards, bringing longevity and entertainment to your information piece
So, if you are looking for the perfect interactive for Paris Airshow 2023, get in touch today. From simple touch apps displaying your products and brand messaging in an interactive format, to designing a full room scale custom game for your stand, and everything in between. Gravit8 have a decade of experience in Air Show interactives which makes us your perfect partner for PAS2023.